Selmer Reference 54 Alto – DragonBird Collector's Edition
22nd October 2011
VIP Package…for a VIP Saxophone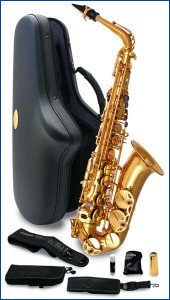 We're delighted to be selling one of these Selmer Ref 54 DragonBird Collector's Edition Alto Saxophones. Only a select number (400) of these special reference 54's have been made and they complete the final year of the 'Tribute to Bird' series that Selmer have been running. The series, which was launched in 2005 has seen a 'bird' reference for each continent; Hummingbird/America, Kookaburra/Australia, Flamingo/Africa, Firebird/Europe…and now the final DragonBird/Asia.
The reference 54 collector's series was inspired to mark the 50th anniversary of the passing of the great Charlie Parker (known as 'Bird'). Selmer have gone to extra lengths to make these collector's editions especially exquisite and the DragonBird is the most exclusive of the bunch.
The Saxophone has impeccable detailing including extra engraving on the body and crook, black mother of pearl touchpieces, a plate between the bell and body with a limited edition serial # stamped for authenticity and various unique key work changes. The reference 54 DragonBird comes complete with official DragonBird case and accessory pack. This is arguably the only Saxophone in production that could very well keep if not increase in value over a period of years.
To mark the special nature of this Sax we have put together a truly VIP package for anyone purchasing the instrument. We feel this represents not only the quality of the instrument but also our desire to give the best possible service to our customers, from a musical and experience point of view.
The price paid will not only include the Selmer DragonBird Collector's Edition Alto Sax, with special case and accessory pouch; but,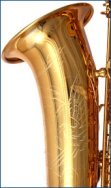 we will also give the purchaser a 1 hour Teaching/Playing Session with one of the UK's most highly respected Saxophonists ALAN BARNES here at Dawkes in our Acoustic Room. The package will ALSO include 2 complimentary tickets to the world famous Ronnie Scotts Jazz Club in London to a gig of your choice (*subject to availability), and a professionally framed set of pictures of YOUR sax and the session with Alan Barnes.
– Selmer Reference 54 Dragonbird Collectors Edition Alto Sax

1 hour Teaching/Playing Session with Alan Barnes

2 x Complimentary Tickets to Ronnie Scotts

Framed Professional Pictures of your Sax and session with Alan Barnes

All for the usual discounted price of £5596 inc.vat

*THIS SAX IS NOW SOLD, ARTICLE FOR INFORMATION ONLY*
Alan has performed as a member of Clark Tracey's 'Tribute to Art Blakey', and is widely recognised as one of the leading names of the UK Jazz Scene for many years. During which he has won many British Jazz awards in Alto, Baritone, Clarinet and arranging categories. In 2001 and 2006 Alan received the prestigious BBC Jazz Instrumentalist of the Year award.
Along with his Jazz work he has also appeared as a session musician on albums by Selina Jones, Bjork, Van Morrison, Bryan Ferry, Clare Teal, Jamie Cullum and Westlife. Alan also appeared regularly as a member of the Laurie Holloway Orchestra on TV's Michael Parkinson Show and Strictly Come Dancing.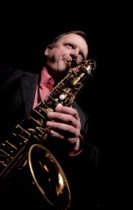 During your session with Alan he will be able to help and advise on any aspect of your playing and in the Acoustic Room you will have the opportunity to record something together that you can take away on disc. A chance to get tips from one of the UK's best ever Saxophonists, and even record a track together!
This is a truly VIP package for a VIP Sax and of course you; our VIP customers!
*THIS SAX IS NOW SOLD, ARTICLE FOR INFORMATION ONLY*