What Sax Mouthpiece Do I Need? Rock, Pop and Commercial
9th January 2020
Pop and rock sax players, as they need to compete with electronic instruments, often opt for very bright, metallic tones, with a lot of edge to really cut through the wall of sound. Jazz musicians also use metal mouthpieces if they need something to really speak out over everything else but it's worth remembering that the internal design of a mouthpiece is more important than the material. For example some ebonite pieces are brighter than some metal models because of their internal design, so it's well worth considering both ebonite & metal options as discussed below…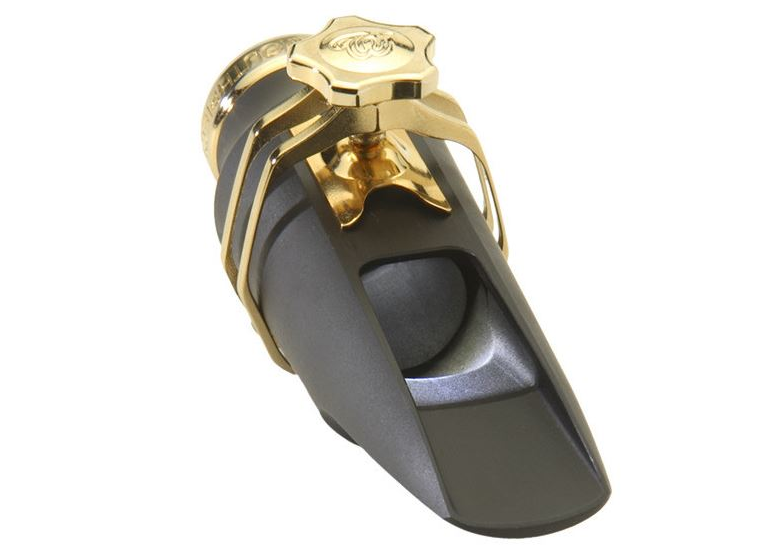 Theo Wanne produce the amazing Shiva 2 Metal mouthpiece. As you might already know, players opt for metal mouthpieces when they need more punch behind their sound – and the Shiva 2 certainly delivers just that! Not only does this have a high stepped baffle, but the inclusion of 'shark gill' ridges speed up the airflow, increasing the projection. Great for a soloist competing with electronic guitars, keyboards and drums! Fitted with the adjustable Liberty Ligature.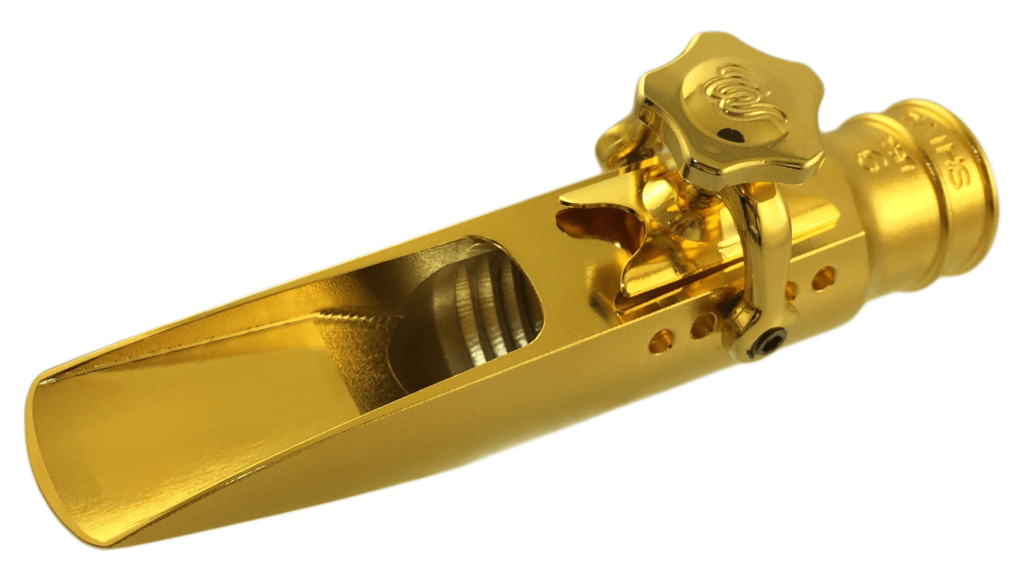 ---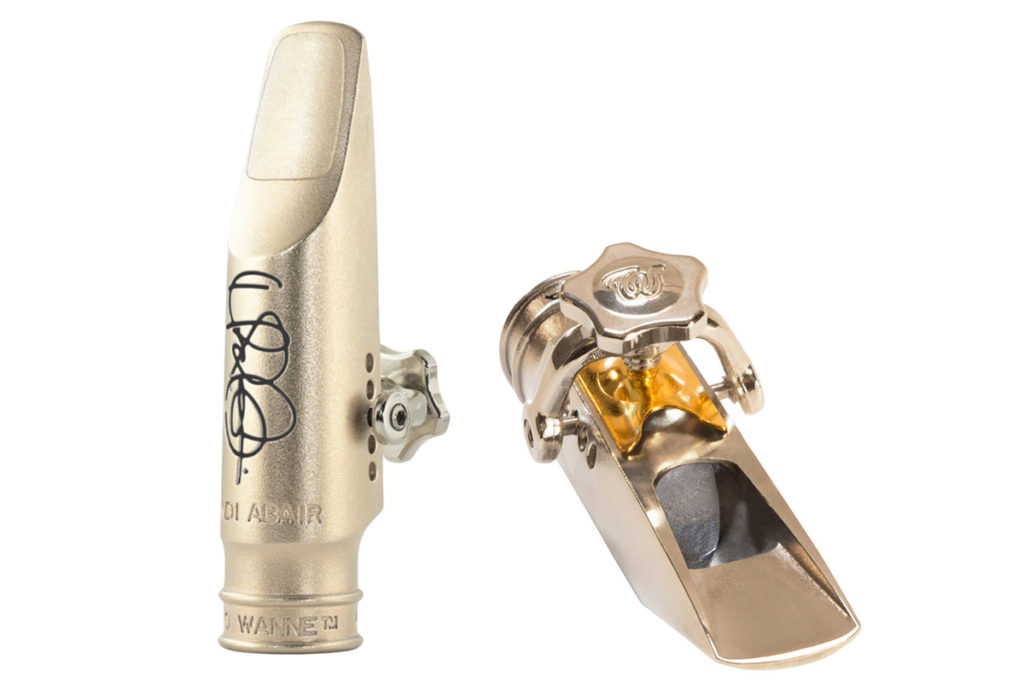 The Mindi Abair Custom for alto saxophone is the final Theo Wanne offering on this list. Designed over three years with 2-time Grammy nominee Mindi Abair, this mouthpiece encompasses everything Abair wanted for her sound. This has an incredibly solid, bright tone through all the registers, and enables a very secure altissimo to let the sax really scream. But it also lets you really sit back and relax your sound – this piece truly does it all thanks to the unique 'swept-step' baffle and flat-side-wall chamber. Only available for alto saxophone, fitted with Liberty ligature.
---
Moving away from Wanne Mouthpieces, next we're taking a look at Wood Stone's Groove Metal mouthpiece. The Groove boasts an incredibly high, pronounced baffle. Creating a narrow passage for the air, this helps produce massive projection and edge to the tone. Sax specialist Nick described the sound of this piece as being 'just a little bit naughty'! This is produced and hand finished to the high-quality specifications and intense attention to detail that Ishimori Wood Stone are known for. Available for alto sax in 6 and 7 tip openings.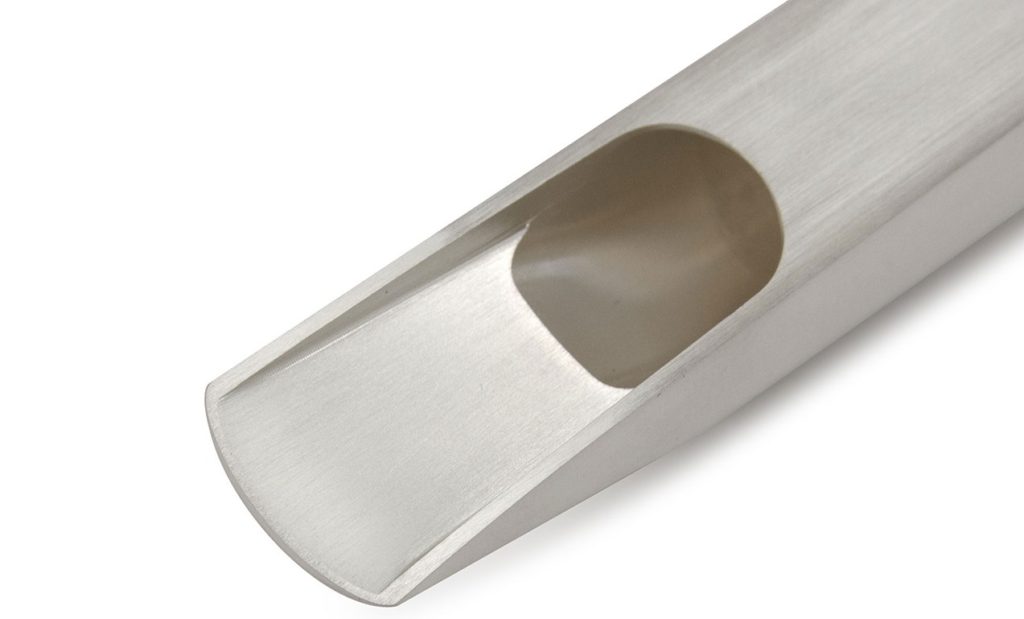 Check out the video below featuring demo's of the Wood Stone Groove & Mindi Abair Models…
---

The final mouthpiece we're covering is the Jody Jazz DV. We've covered this piece before, but it deserves to be shouted about! Not only does the DV have a high baffle, a staple feature for big and bright mouthpieces, but it includes their patented 'secondary window' design. This extended cut-out into the table of the mouthpiece effectively increases the size of the mouthpiece chamber, as well as the vibrating length of the reed. These features enable the mouthpiece do deliver bright, loud and powerful, yet the large chamber also provides the capacity for a softer, smokey sound. Available for tenor and alto saxophones.
Jesse – Single Reed and Flute Specialist
---
As you may already know, this is only a small selection of mouthpieces available for a wide range of styles and players. If you'd like some advice on mouthpiece selection, give us a call on 01628 630800 or drop us a message. Our team of specialists are ready to help with any questions you may have about any of the featured mouthpieces, or indeed any of our products and services.