Beginner Improvisation Course – Saxophones
5th March 2020
In April 2020 we will be continuing to offer small group improvisation lessons. After the success of our first series of lessons in 2019 we're delighted to offer this beginners course again.
These lessons are:
Aimed at complete beginners to improvisation
For Soprano, Alto, Tenor or Baritone Sax Players
Run in a 6 week course, with one lesson per week
Designed to be a 'first-step' into improvisation
Starting on April 8th, 2020 (10.30am-11.15am for x6 consecutive weeks)
More Info
Run by our resident Jazz specialist Nick Blake, this series of lessons will teach the basic building blocks of jazz improvisation. The small group setting (x5 players max) will allow for an intimate and relaxed environment to grasp the basics of blues scales, rhythm and style, and much more.
As a saxophonist Nick has performed extensively across the UK and Europe including his own works at Ronnie Scott's Jazz Club during the London Jazz Festival. He has performed with many professional bands including with Chris Smith and his String of Pearls Orchestra. In 2016 Nick joined the horn section of legendary 60's soul singer Geno Washington and the 'Ram Jam Band' and has gone on to tour throughout the UK and Europe.
For many, learning to improvise and play solos is a dream. Our aim is to help get you started with the fundamentals in a way that is encouraging, supportive and educational. Unlike some 'jam sessions' where it can be intimidating with more experienced players, our sessions will be all held with like minded individuals all starting from the same base point.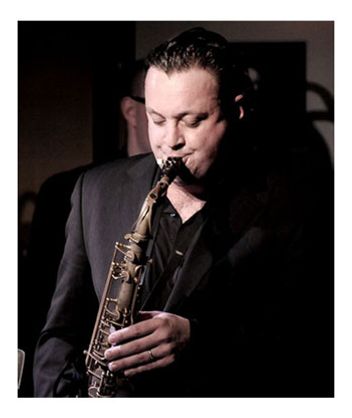 Who Is It For?
Although the lessons are designed for people who have no improvisation experience, there are some basic playing level requirements to enrol on this course:
Minimum Grade 3 (ABRSM) standard playing
Knowledge of: G, C & D Major Scales (Alto
Or: C, F & G Major Scales (Tenor/Sop)
When Does The Course Start?
The first set of 6 lessons are due to start on April 8th (10.30am-11.15am for x6 consecutive weeks). However, depending on demand/availability we may run multiple course start dates if required.
Booking & More Info
You can email Nick directly via: nickb@dawkes.co.uk, or you can use our contact form, or give us a call on 01628 630 800 if you have any queries, or would like to book your place.
The price is £90 and this is for x6 lesssons (£15 each).