Straight Soprano Sax vs Curved Soprano Sax – Which is best?
26th April 2019
It's a question we are commonly asked here in the shop. Whilst we understand these things can be subjective, we wanted to give you a good starting point and something to compare.
In this video and article, we discuss the differences in feel and sound. We also look at certain model options available to buy or rent.
The Differences
Obviously the first difference is in the look. Some people may prefer the look of one over the other, but the aesthetic difference also contributes to the feel and sound. It's often said that from the players perspective the curved model gives a more immediate 'feedback'. This is due to the bell projecting some of the sound back towards you.
Simon mentions (moderately controversially!) that the curved model is a "bit more circus" looking. That said, there are some serious players using curved so don't let that put you off, it's all down to the sound and feel.
Straight models can be one piece or two piece. The one piece bodies are generally fully straight (except the Yamaha YSS-82ZR). The two piece straight models usually come with a straight and curved neck included so you have a choice. Some people feel the fully straight body+neck combo feels a little uncomfortable in terms of the angle into the mouth. In this case it's a good idea to try the curved neck on the straight body. This is perhaps a great compromise as some people feel it sits better in the mouth, and more like an Alto.
How Do I Choose?
It depends on your situation. For example if it's for a younger player (under 10) then the curved may be the best option as it's smaller in the hands and might be a good step before Alto.
If you're already a moderately experienced Alto/Tenor player then we would suggest you compare a straight and a curved back-to-back to feel the differences. The idea is to listen carefully to the response and sound differences. Also pay attention to whether you feel physically comfortable with one or the other.
We stock a range of curved and straight options and here in our testing rooms you can try them out in peace and quiet.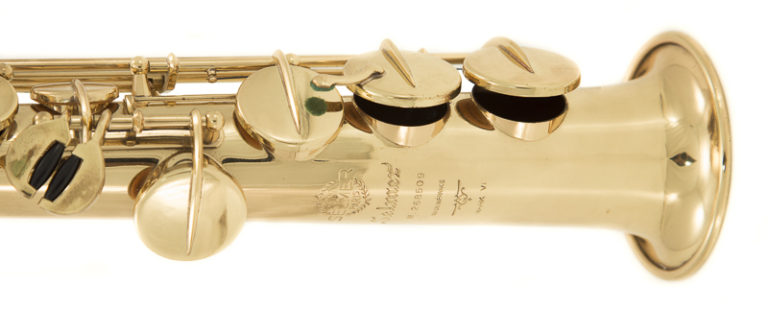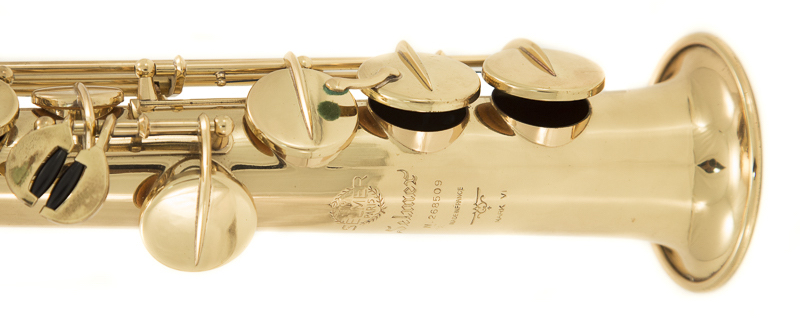 Which Low Cost Models are Best?
Again it rather depends on budget and situation. If you're looking for a low cost straight or curved we'd suggest the Windcraft 200 series. The WSS-210C at £899 is a great value curved option and the WSS-200 at £745 is the straight equivalent with two crooks. It's also available in a black lacquer and vintage lacquer option. They are really nicely balanced and in tune and would make for a great first Soprano for a new beginner, or indeed a low cost option for an advanced player who uses Soprano infrequently and wants to keep costs down but retain some quality.
Beware the very cheap models found in certain online auctions etc. These are commonly from unknown factories, sometimes with very questionable production methods and indeed ethics surrounding waste disposal and material sourcing. The final product is often horrifically out of tune and there is no chance for spare parts or any re-sale value. Stick to the main brands as they spend time and money on R&D to ensure a much more pleasant playing experience.
Which Upgrade Models are Popular?
If you're a more experienced Alto/Tenor player and want to invest in a higher quality Soprano then we'd suggest looking at the Yamaha and Yanagisawa models in particular. Both are made in Japan and are extremely well constructed, plus they have excellent tone quality and tuning. We've listed three very popular models below:
Buy vs Rent?
We offer new, pre-owned and rental options for Soprano Sax. If you're totally new to Sax playing you may want to do a short term rental for 3 months to see how you get on. Sometimes we get pre-owned Soprano Saxophones in stock and they get fully checked and serviced in our workshop prior to sale so you can buy with confidence.
However, the widest choice is in the new model range. Here you can try curved/straight and also a wide range of cost options and even different finishes. All of which are available to try in store or at home on 14 day approval.
*(All prices correct as of April, 2019)