Do You Hear Me? – New EP
11th December 2020
We always love to support our musical 'family' which includes all our staff, customers and the professionals we work with. Alastair Penman (who you may recognise from some of our YouTube videos) has been a long-standing friend of ours, from being a teenage customer to now being a highly respected professional musician and Professor of Saxophone at Guildhall School of Music & Drama in London.
In this blog we're going to take a look at his new EP 'Do You Hear Me?' which pulls into focus the huge issues surrounding climate change…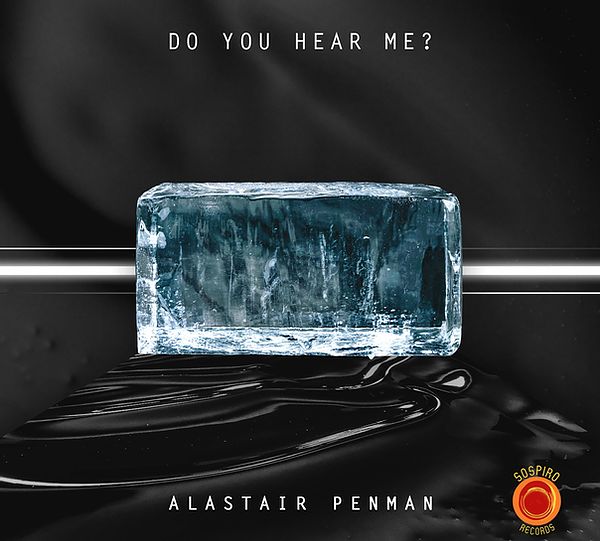 This new EP is groundbreaking in many ways. Not least because it transcends musical boundaries and tackles something fundamental to all of us in climate change, but because it fuses technical brilliance and engaging music with a real voice and message. In my humble opinion any displays of technique, however impressive, are hollow without a wider context and meaning. In the case of this new EP Alastair uses his musical prowess to connect to and convey the message and distress of the undeniable situation we all face.
"This project has had a long incubation period, and during this time the climate emergency has only intensified. The situation has not been aided by politicians, who pay lip service to the climate emergency but have failed to implement any real changes or set ambitious targets.

Profits and self-interest continue to be at the heart of both government and business; until we see a global change in our political and economic systems, these vested interests will continue to prevent any real progress towards a sustainable economy."

– Alastair Penman, December 2020
Well known on the contemporary scene for his fusion of acoustic and electrical instruments, Alastair has now combined this sound with a compelling message. A message that ask us questions, stimulates our thoughts and challenges our actions. After all, this is the power that unfortunately lies dormant too often in any art form; from painting to music and everything in-between.
The title track of the EP 'Do You Hear Me' sets the tone with the pressing urgency of its rhythm and the rushing helter-skelter of Alastair's saxophone lines. The use of a vocal narrative overlay drives home the message and acts as a counterpoint to the rising musical tensions below. The track finishes off with the hubbub of parliamentary voices with plenty to say but seemingly no ability to listen.
Each track has a suitable pertinent and visually arresting video to go alongside it. Another way to engage and present the viewer/listener with more information, questions and stimulation.
"In the creation of Do you hear me? I have had the pleasure of working with a number of fantastic creatives, and it has been a steep learning curve managing the process of recording and releasing an EP and its accompanying videos. Having worked with John Harle on my debut album, Electric Dawn, I was delighted that he agreed to produce Do you hear me?.

In fact, it was John who suggested commissioning videos to increase each track's impact and help convey their messages. When considering who to commission to create the videos, one name sprang to both of our minds – Tom Gimson. Having worked with Tom before and with his background as a saxophonist as well as a videographer, we both knew that Tom was the perfect candidate for the job."

– Alastair Penman, December 2020
How To Order?
The full EP consists of 4 tracks; 'Do You Hear Me' / 'Our House Is On Fire' / 'Ignorant Complicity' and 'Change Is Coming'. Each has a change of musical pace and energy and tackles topics around the climate change issue and our response to it.
The full EP is released on December 18th and is available to order on multiple platforms via this link.
50% of proceeds from the album will be donated to two highly impactful environmental charities: Clean Air Task Force and Coalition for Rainforest Nations.
Article by: Sam Gregory (Dawkes Product Specialist)