NEW! Selmer Signature Saxophones
25th September 2023
For over 100 years Selmer Paris have been regarded as the premium Saxophone maker in the world. Now in late 2023 we welcome the Selmer Signature Saxophones in Alto & Tenor. Designed to carry on the legacy of the classic Super Action 80 Series II and Series III models. The Signature models are the new mainstay of the Selmer Saxophone range. Check out all the info & video reviews below…
Why the new Signature range?
The SA80 Series II and Series III models have been in production since 1986 and 1993 respectively. Selmer have been keen to modernise and further evolve these classic models. The new Signature range is inspired by the Series II Alto and Series III Tenor – but with influences and tech from the very latest Supreme flagship model release earlier in 2023.
The introduction of the Selmer Signature Saxophones also allows for some streamlining and harmony of the full model offerings from Selmer. Now, there is a professional entry-level model (AXOS) and two full professional models (SIGNATURE & SUPREME) available for Alto & Tenor Saxophones. No doubt the Soprano & Baritone models will be coming in due course.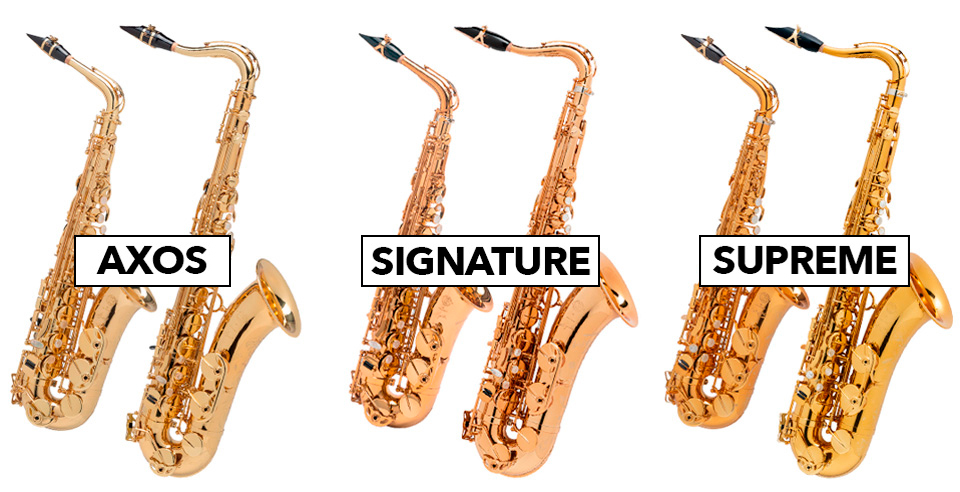 Selmer Signature Design & Tech Specs
The Alto & Tenor Signature models share some visible technical specs from the flagship Supreme instruments, these include:
The nickel silver tightening ring adds density and can be moved to your optimal position
A 3-point concentric tightening neck receiver improves the neck/body connection
Teflon supports on the octave key mechanism allows for lighter action and reduced wear
Premium leather pads with metal reflectors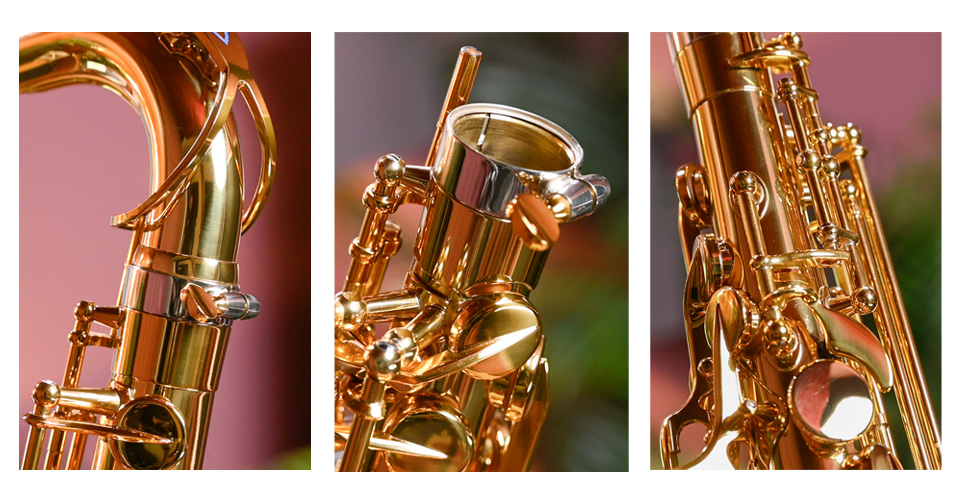 On the inside the Alto & Tenor actually vary quite significantly. The Alto Signature is based on a SA80 Series II (which Selmer are continuing for now). However, the Signature Alto has a modified neck to improve intonation in the upper register and help low note emission. We'd also say the response has been quickened and the Signature Alto is very easy to play.
The Signature Tenor meanwhile is based on the Series III model which has now been discontinued. The Signature Tenor Sax features an enlarged neck/body volume and to our ears it has a fuller breadth of sound with greater immediacy. In general we find both Signature Saxophones to have amazing response, vibrancy of tone and yet all whilst retaining that classic Selmer 'centre' of depth and warmth.
The Outfit & Dawkes Premium Set-Up
Each Signature Sax comes complete with an elegant Selmer case and a range of attractive accessories. The Signature is offered with the Selmer Concept mouthpiece which is an excellent model, albeit aimed more at Classical players. Click here to find out more about the Signature Alto Sax and Signature Tenor Sax.
Like all new Saxophones, these Selmer instruments require a professional pre-sale set-up in our Woodwind workshop prior to you receiving them. This is simply because they've been in transit from the factory and our technicians can also make small playability improvements to the venting heights and spring tensions. This can all be customised to the players preferences as well.
If you have any questions about these new Saxophones please do contact us and one of our award-winning team will get back to you.