G is for great – or is it? New G-Reeds for Saxophones…
12th March 2018
You may have noticed, if you were in the market for new reeds (or even your trusty usual ones!) that we have some new synthetic options. Now for sale on our site we have the new G-REEDS!
Hailing all the way from Argentina, G-REEDS boast both the ease of playability and durability of synthetic reeds that we've come to expect. The added consistency of synthetic is also a great benefit. But how do they play and why should you consider these over their counterparts?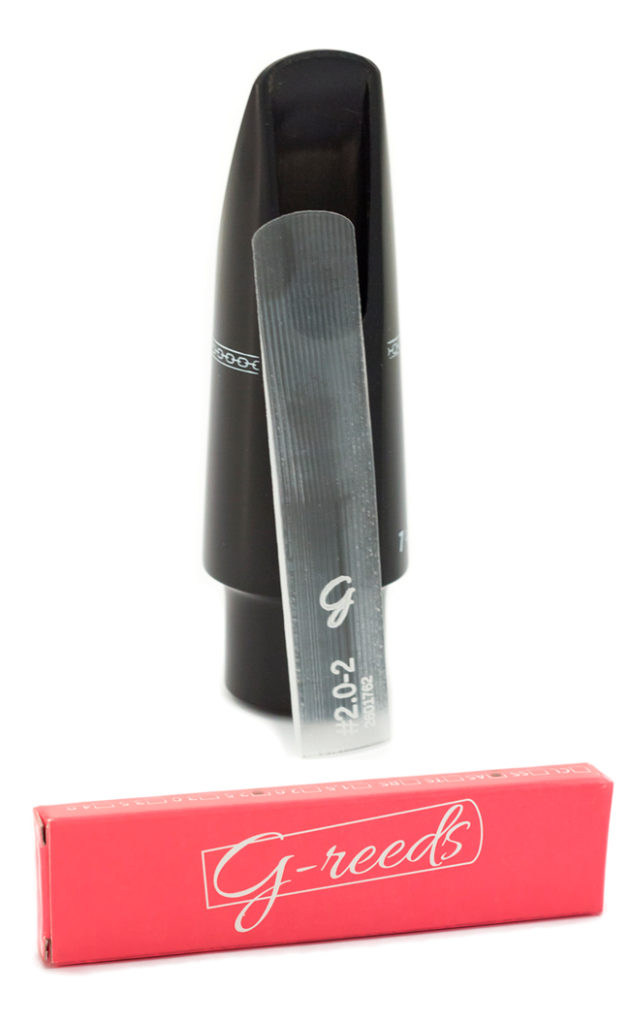 As reed players, we all know that complete perfection is difficult to achieve when it comes to set-up. Choosing the right brand and strength for your playing is like stepping through a minefield. G-REEDS have tried to make it easier for synthetic reed users by developing their product using stringent science – so you know it can be trusted!
What they say
"We developed G-REEDS from scratch, without any kind of reverse engineering, nor by using existing products as a reference. After many tests we found a material which fulfils all of the requirements we defined at the beginning. We created a mathematical model which allows us to estimate the reed tone (brightness/darkness) for a given material's physical properties. Based on that information we developed a geometry which generates the desired tone.
For the entire development process we used GNU Linux and open source software. This was for philosophical reasons; and also due the high quality of the available software tools, sometimes surpassing expensive commercial tools.
We received valuable help about using polymers from the Department of Plastics of the INTI (National Institute of Industrial Technology, Argentina).
With the technical information we obtained during the research process and the conclusions of the early development stages, we developed a Python application for calculating and generating every reed geometry. This software allows us to modify key parameters and to get reeds with the desired tone and response properties, or to create new models quickly."
Our thoughts
There are a lot of long words there, but what they're fundamentally saying is that G-REEDS claim excellence by being made using mathematical and geometrical processes. Behind something as creative as musical performance, is something scientific…
Like all reeds, G-REEDS come in different strengths, and they also come in a number of different models. These suit different styles of playing and styles. You can choose the model that suits you, and then choose the strength you require.
(For tenor reeds: model 1, model 2, model 3)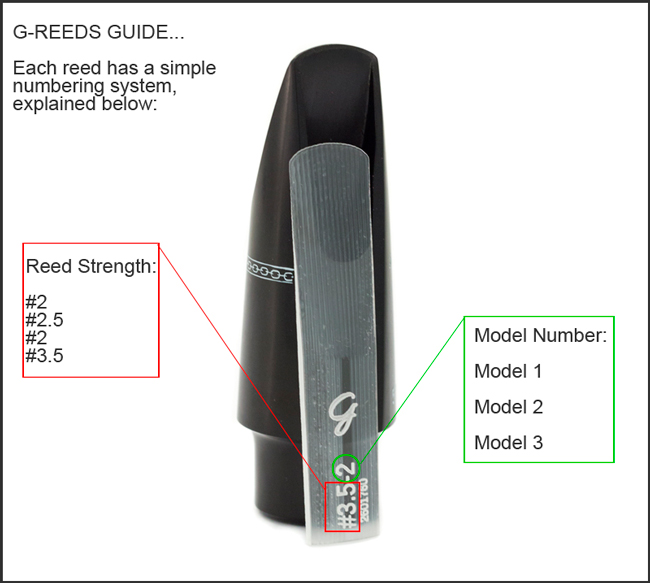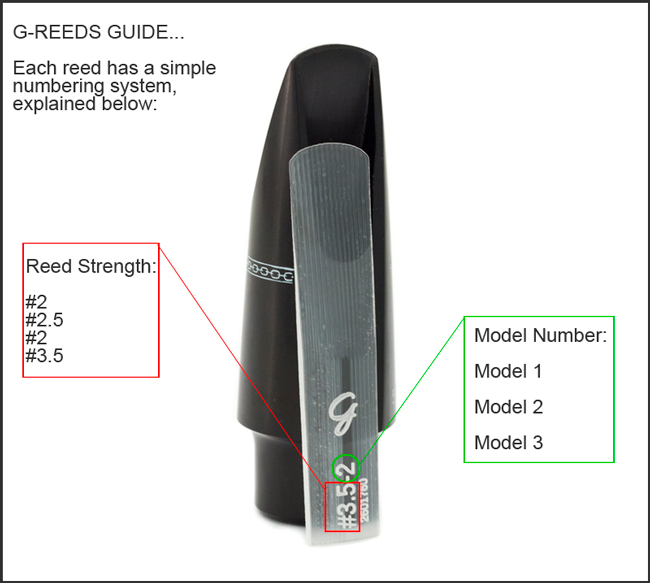 How do they play?
We are definitely  impressed with the entire range due to their ease of play and consistency. Perhaps even more so over other synthetic brands. When playing they feel very natural and with a smooth sound, almost like cane reeds but without the huskiness some cane reeds produce. If you treasure the feel of normal reeds, but want to branch out and experience the effortlessness and resilience of synthetic reeds, then we suggest you try these.
One thing we did notice on trying these out was that they do play fairly soft; e.g. if you're used to a particular strength of cane reeds, size up when trying these. They were also definitely easier to blow over the mid to bottom octaves, requiring a slightly tighter embouchure as you reach the highest notes.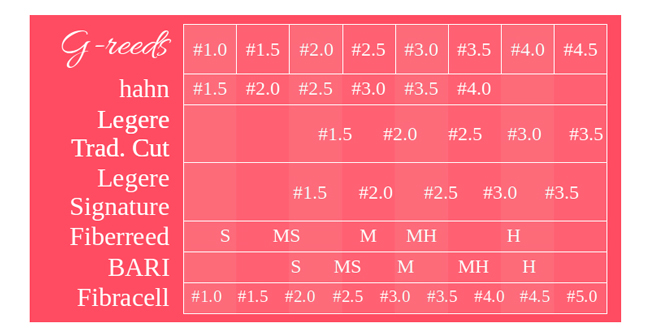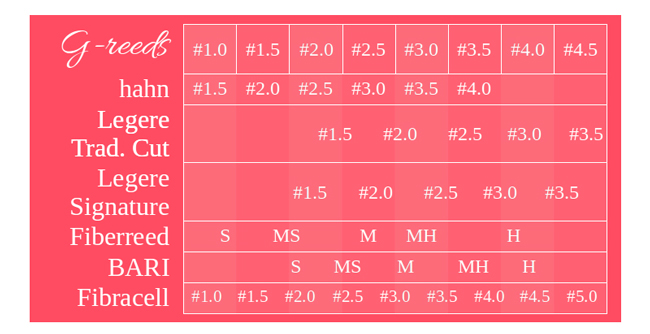 But on a lighter note (no pun intended!), these new recruits get a thumbs up from us when it comes to opening your wallet. The good news is you won't have to shell out as much cash for them as, for example, Légère reeds. There is no bad news, unless you expect to pay pennies…but at £19.99 for an alto reed, that's pretty affordable and the cheapest around when it comes to quality synthetic options.
So what's stopping you?! Give these a go and let us know what you think – We happily welcome all feedback on our stock.