What is Make Me Musical?
Make Me Musical is an exciting an innovative new course designed to introduce young children to a variety of musical instruments and teach them the basics of music reading.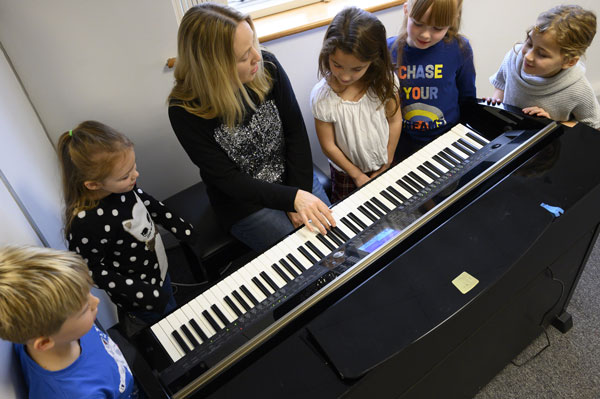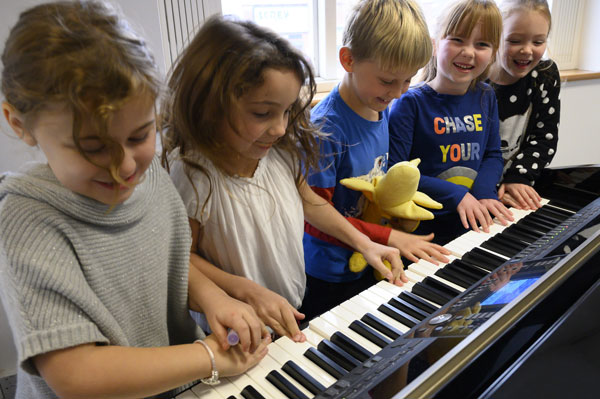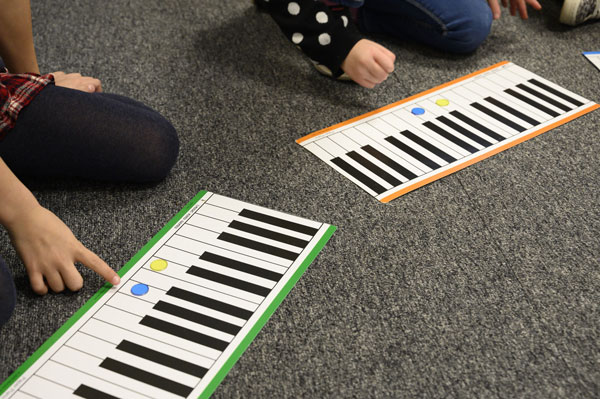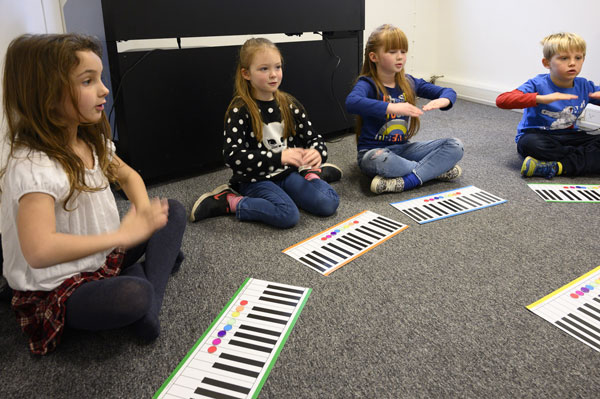 Who is Make Me Musical Designed for?
Make Me Musical is designed for children who are thinking about learning a musical instrument. Classes are currently available for children age 6 - 8 (years 1- 3). If there is enough interest, we may open this up to other age groups.
Why Choose Us?
We understand that learning to read music alongside getting to grips with a musical instrument is hard! It is also a key reason why many children (and adults) give up altogether. At Make Me Musical we teach children complicated musical concepts using innovative and imaginative games making the the transition to instrumental lessons as easy as possible.
At Make Me Musical we aim to develop a Childs natural love of music, and to nurture their musical talents for their own enjoyment and long-term benefit. We believe that EVERY child has the ability to learn a musical instrument and the transferable skills acquired in the course will benefit your child in all areas of life. Let us get your child started with expert guidance and encouragement!
Term Dates
First lesson: Monday 20th January @ 4.45pm
Half Term: 17th February
Term Ends: Monday 30th March
Pay for Lessons
Contact Us for more Information
MORE INFORMATION:
What happens in the class?
Each weekly class lasts 30 minutes and starts with a video introduction to a different instrument performed by a professional musician. This helps the children see and hear the instrument in question and provides suitable inspiration! This demonstration is followed by a selection of innovative and fun 'Music Mind Games' to help children learn the basics of music theory and music reading. Music Mind Games is a curriculum of more than 300 cooperative games for teaching music theory and reading, created and developed by renowned pedagogue Michiko Yurko. Used in music studios and classrooms around the world, Music Mind Games makes music theory easy to understand and most of all, makes it really fun.
At the end of each lesson the children will get the opportunity to meet the instruments and even have a go! Our group sessions will introduce you to the following instruments:
Flute
Clarinet
Saxophone
Violin
Bassoon
Trumpet
Trombone
Recorder
Oboe
What happens afterwards
After completing the course our Make Me Musical team will assist you in pairing your child with the right instrument and most importantly the right teacher!
The Team
Classes will be led by Make Me Musical creator Julia Bentley Dawkes. With over twenty years teaching experience Julia is also an accredited Suzuki Flute teacher and Music Mind Games practitioner having studied with the games founder Michiko Yurko. Also on the team is Victoria Dawkes. Vicky is the founder of My Music which was created in 2012 to provide a friendly, un intimidating and fun environment for adults to learn a musical instrument. She also has many years experience teaching both adults and children. Julia and Victoria believe that it is rarely too early and never too late to start a musical instrument and are thrilled to be taking on the future generation of musicians.
How much does it cost?
This term we will be offering a special family and friends price of £80 which includes 10 x 30 minute classes. To enhance learning the classes will kept small (up to 8 students) and therefore places will be limited.
When are lessons?
Lessons take place on Monday after school at 4.45 - 5.15pm.
Are parents expected to stay?
Parents are only expected to stay during the first and last session when they will have the opportunity to find out a bit more about what's going to happen over the course and what happens at the end.
Is there parking?
We have ample parking spaces and parents are able to park and stay, or Waitrose and Maidenhead town centre is just a short walk away.
Can I learn a musical instrument as well?
YES of course, we also offer adult tuition through our My Music adult program
Get in touch!