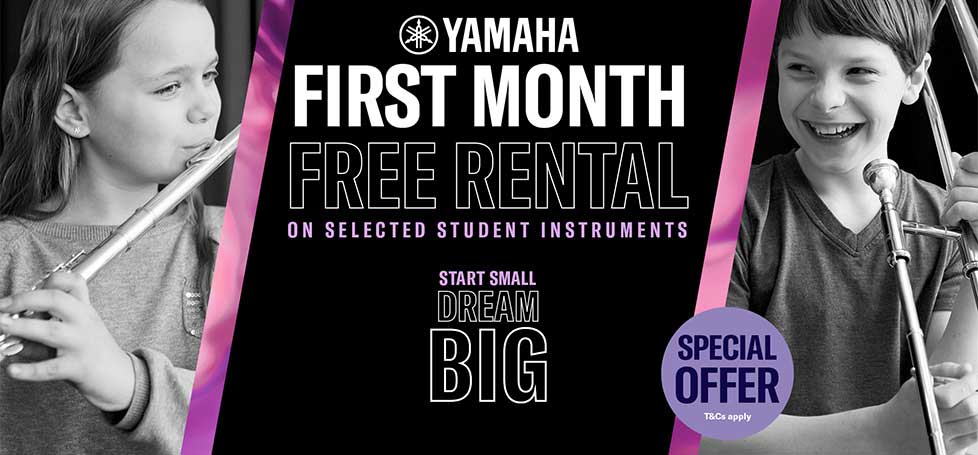 * Valid on any NEW rental agreements from 25th August 2020. After initial card deposit the direct debit starts on month 3. Therefore the 2nd month is free of charge.


RENT a Yamaha Wooden Clarinet for £45 per month...
Easy Monthly Payments
Free Insurance & Free Maintenance
Half of payments from month 4 onwards used as credit
Quality Wooden Clarinet - checked and ready
No maximum time limit on rental (Minimum 3 month commitment applies).
Our Wooden Clarinet rental scheme is designed to try out a wooden instrument on a monthly basis. You may already play or just need a wooden model for a limited period. The Yamaha YCL-450S is an excellent wooden clarinet model that is free blowing, has a rich, deep tone and plays perfectly in tune. When you rent a wooden clarinet, you get a case, mouthpiece, cleaning cloth and a couple of spare reeds; everything you need to get started. We even get our Woodwind Repairs workshop to check everything fully and play test the instrument before it comes to you.
HOW THE SCHEME WORKS
Our rental scheme is run on a monthly direct debit which is set up online via GoCardless. There is a minimum rental commitment of 3 months. After this point you can either keep on renting and paying monthly, or return the instrument to us.
If you carry on renting we save half of each monthly payment from month 4 onwards, and you can use this in the future towards the cost of a replacement instrument. The rental instrument always comes back to us, i.e. you're not buying that one, but you can use your credit at any time towards a new or second hand instrument to own. Any questions? Please contact us for more information, or call us on 01628 630800.

Please note: Instruments can only be delivered to your UK home address.
We will contact you before despatch as part of our security checks. Please ensure we have suitable contact details.