Aizen Saxophone Mouthpieces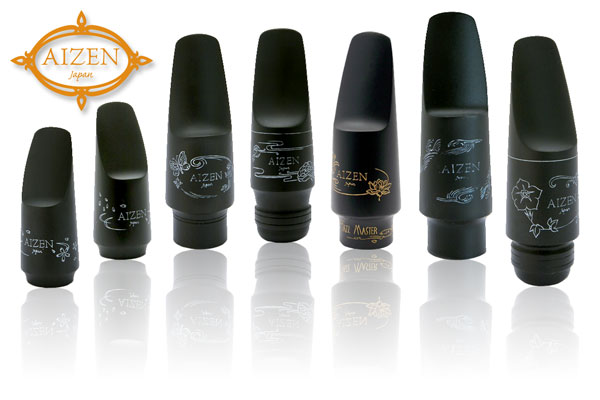 I can hear you ask, what's special about Aizen Mouthpieces then?
We are all used to the names of Link and Meyer ruling the world of Saxophone Mouthpieces, they are almost generic amongst saxophonists. Now there is a new name, one that also brings with it the sound of vintage mouthpieces with that magical unique tone and response.
Aizen mouthpieces are here to stay and you really need to try them. Made to a consistent quality standard rarely achieved, they evince everything you have dreamt about: let me go into detail!
Remember there are three things that Aizen stand by and that is applied to all its mouthpiece designs:-
Uncompromising quality control
Never ending refinement of sound and response
Exquisite handcrafting
Aizen 'LS' Soprano Mouthpiece
Aizen 'SO' Soprano Mouthpiece
Aizen 'ASKB' Design Alto Mouthpiece
Aizen 'NY' Design Alto Mouthpiece
Aizen 'SO' Alto Mouthpiece
Aizen Jazz Master Alto Mouthpiece
Aizen 'LS' Tenor Mouthpiece
Aizen 'SO' Tenor Mouthpiece