Art Deco Deluxe – The Getzen Eterna 'Deluxe' Cornet
9th January 2020
New in store! We're very pleased to be offering Getzen's 800DLX Eterna Deluxe Cornet, Getzen's finest offering for Cornet players to date. Here's all the info you need on this special new instrument…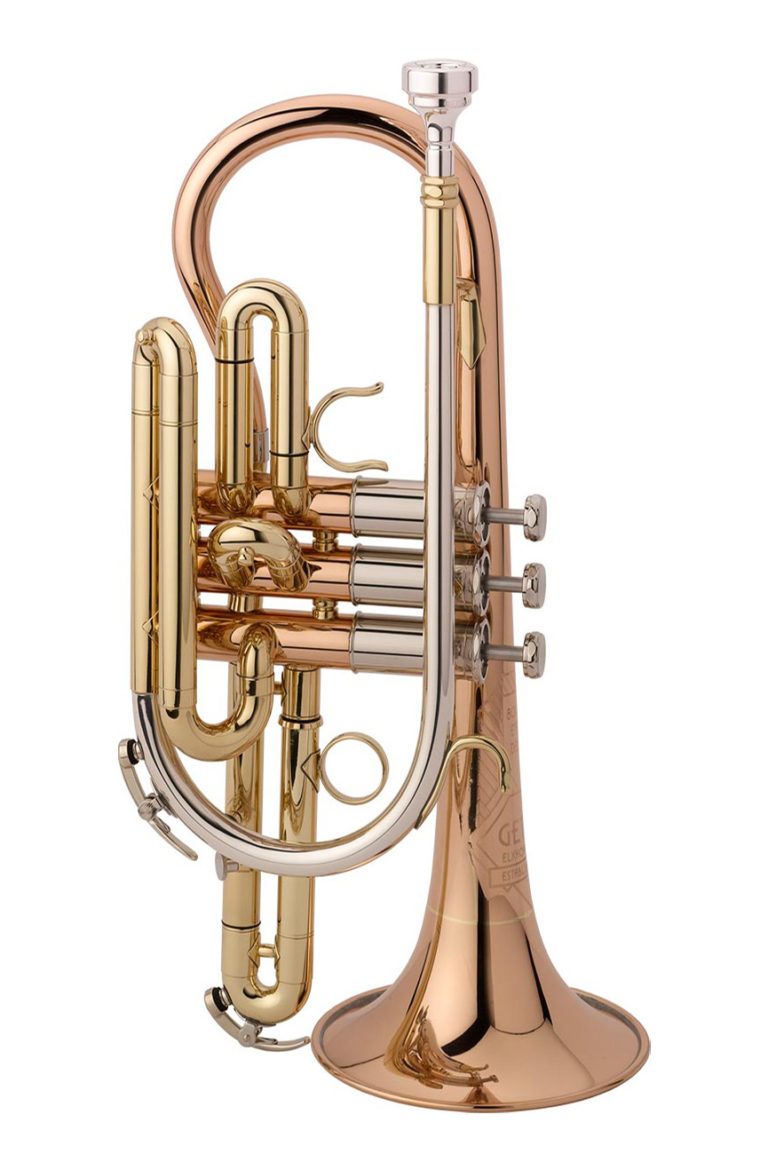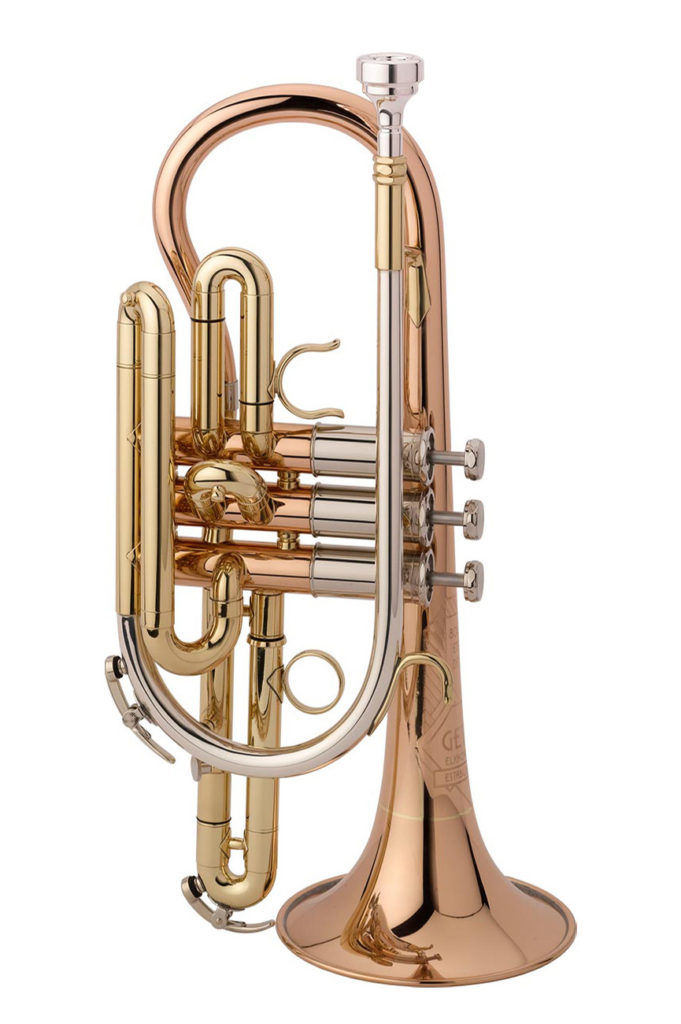 ---
Over a decade since the launch of Getzen's newest cornet range, the Eterna Deluxe represents the combination of contemporary design techniques with traditional craftsmanship and values. The design of the Eterna Deluxe harks back to the popular Super Deluxe models of the 1950s.
The cornet has a solid silver leadpipe, allowing for crisp articulation and great scope for dynamic contrast. However, silver is usually associated with a bright tone – this is countered with the rose brass bell. This is made from tempered sheet rose brass, mellowing the tone without muffling or sacrificing projection. The result is a sweet sounding cornet with broad, mellow characteristics and huge versatility. The bore size is medium-large at 0.462″, contributing to the open nature of the Deluxe's tone.
A few other features include solid bronze valve sections and solid finger buttons. Finished in a clear lacquer, the icing on the cake is the beautiful Art Deco inspired engraving on the bell. Completing the kit is a sterling silver mouthpiece and classic stylised Gladstone case.
Currently priced at £2,535 the Getzen 800DLZ Eterna 'Deluxe' Cornet is a top-quality professional instrument for an excellent price. Getzen was founded in 1939, so celebrate the company's birthday in style!
---
If you'd like to come and have a go on this unique instrument, or anything else we have in stock, get in touch online or give us a call on 01628 630800 to book an appointment. Our staff are also happy to answer any queries you may have about our products and services