British Flute Society Convention – Day 1
20th August 2010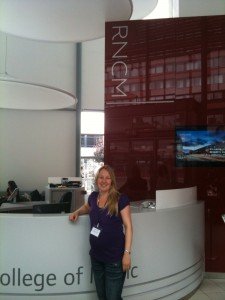 Julia Bentley Dawkes is a local flautist and flute teacher specialising in the suzuki method of teaching music. She is attending the British Flute Societys seventh international convention at the Royal Northern College of Music in Manchester.
Julias Blog: Well here I am at the RNCM in Manchester for what has so far been an inspiring day of lectures, master classes, recitals and demonstrations. I have listened to a talk about Suzuki and the flute by Cristina Crespo, a recital by Gareth McClearnon, a talk about the French flautist and composer Gaubert, and a fascinating recital of new flute repertoire played on the bass contrabass and sub-contrabass flute by Peter Sheridan. I am currently listening to 'a look at the past', a concert of early music played on authentic period instruments (yawn!). This is followed by another recital by the venezuelan flautist Marco Granados with the Orquesta Nacional de Flautas de Venezuela and if I'm still awake after that I'm off to late night yoga ( which should be interesting at seven months pregnant!)
Really looking forward to learning how to flute beat box tommorow with You Yube sensation Greg Patillo (look him up if you don't know him!). I'll let you know how I get on!
JBD
Julia Bentley Dawkes – www.suzukiflute.co.uk