Dawkes Music – 2012 Award Winners…AGAIN!!! 'Best Classical Instrument Retailer'
23rd November 2012

The annual MIA (Music Industry Association) awards took place last night at the Emirates stadium in London. A gathering of all corners of the music industry from small independent retailers to large world renowned manufacturers meet at these annual awards to sort the 'best from the rest'.
Dawkes were nominated in the 'Best Classical Instrument Retailer' category (in association with Classic FM), the title we won last year in 2011. The best news is…thanks to a large public vote we WON AGAIN this year!!! The best part being that it is all determined by the public vote, we know many of you took time out to vote for us and we give you a massive THANK YOU!!
We've tried really hard in 2012 to keep improving the service we offer across the board. The 'Live @ Dawkes' events have been very popular and we want to keep bringing high quality live music into our area for families and players of all ages to enjoy and be inspired by. Jan 2013 will kick off with a Clarinet Event on Saturday Jan 5th featuring 2 professional clarinettists and a youth clarinet choir.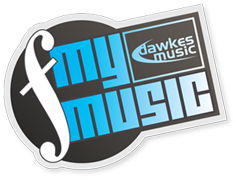 This year has also seen the launch of our adult teaching program My Music. With over 30 new pupils taking regular lessons we also run a monthly Wind Ensemble and monthly Sax Group. Many of these adults had never played before or had lapsed since school, again it's all about encouraging music making and the great social and personal benefits this can bring.
We've also worked hard on improving the visitor experience for customers, this is going to step up again in 2013 with a new shop layout and improved facilities. Our workshop has had a busy 2012 with many emergency repairs saving players from last minute exam jitters and helping numerous professionals passing through the UK on european and world tours. We've worked closely with manufacturers on some exciting new products that are still in the prototype stages, all this contact with the leading instrument makers keeps our staff at the forefront of our industry.
So, THANKS again, we hope 2013 can be even better…and maybe we can win the title for the third year running!