History of Yamaha Woodwind & Brass Instruments
17th March 2021
Yamaha are one of the most recognised musical instrument brands in the world. This is the story of their origins and in particular some of the developments relating to Woodwind & Brass instruments.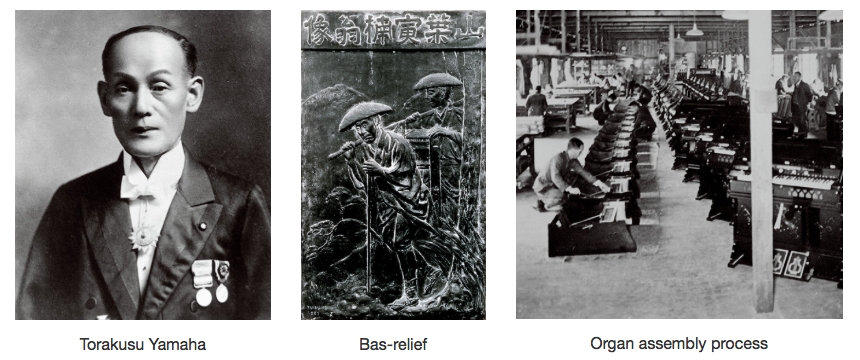 Humble Beginnings
Incredibly this story begins in 1887 in the Japanese city of Hamamatsu. The principal of an elementary school summoned a young watchmaker/medical equipment repairman named Torakusu Yamaha to ask if he could fix the school's beloved reed organ. He agreed and much to the delight of the principal, was successful. This began series of events that brought about the origins of a global brand.
Excited by his initial repair success and conscious of the need for quality musical instruments in his country, Torakusu set about creating his own prototype reed organ. Upon completing the instrument, he packed it up and walked over the mountains of Hakone to present it in person to the prestigious Music Institute (known today as Tokyo's National University of Fine Arts and Music). However, the organ was not initially well received, with the experts criticising the tuning. Rebuked but determined, Torakusu set about studying music theory in order to master the fine art of tuning.
Musical Instrument Manufacturing
After many months of experimentation and learning, Torakusu produced an organ with reliable tuning that was well received. Later that same year he established the Nippon Gakki Company (translates in English to 'Japan Musical Instrument Company'). In just two years the company grew quickly and was employing 100 people and making 250 instruments a year. In 1899 Japan's education ministry sent Torakusu to the United States to learn piano making. With this knowledge the Nippon Gakki company then began to produce pianos in Japan and in 1914 introduced the harmonica and exported them across the world.
Many members of the public also know Yamaha for their diverse product offerings in other product types such as motorcycles which sprang its own company in 1955. However, the core theme of Nippon Gakki remained true to its founder's original interest: music.
The range of instruments made by Yamaha is vast and covers all main genres. From brass and woodwind instruments such as Saxophones, Clarinets, Flutes and Trumpets – all the way through to electronic drums, strings and pianos. They make a broad range from student to professional level and the consistently excellent design ensures players at all levels benefit from top quality instruments.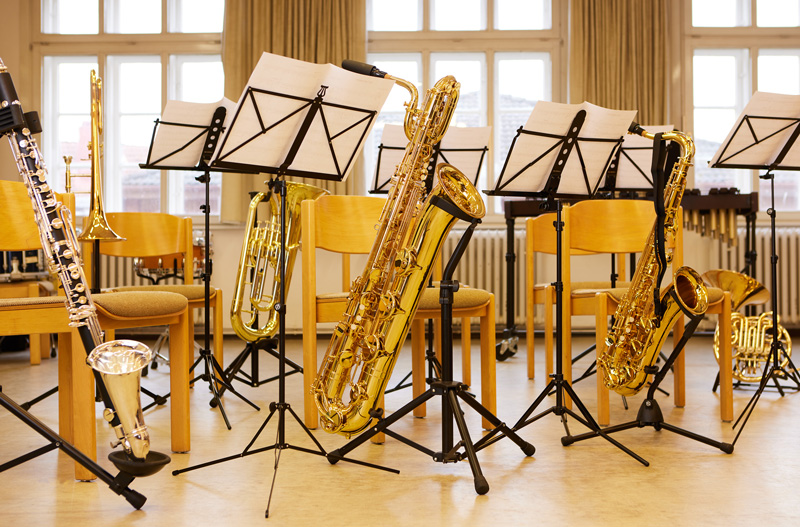 Making Woodwind & Brass
The initial Woodwind instruments produced by Yamaha came in 1966 with their first Trumpet, the YTR-1. These were followed soon after in 1967 by the Recorder and YAS-1 Alto Saxophone. Through the following 3-4 years a number of other orchestral instruments were added to their production range including the trombone, tuba, French horn, flute, clarinet and euphonium. The flute has gone on to become Japan's favourite wind instrument with tens of thousands of players across the country.
In 1970 Yamaha opened the Toyooka factory as a new headquarters for their wind instrument manufacturing. During the 1970's Yamaha began to expand their contacts with top musical performers around the world. This led to a number of collaborations with highly respected musicians such as Eugene Rousseau who joined as a saxophone development consultant. An important European partnership was formed with the Vienna Philharmonic Orchestra which went on to influence much of their Orchestral instrument design principals.
After beginning with student level instruments Yamaha were soon introducing mid-pro level instruments off the back of these collaborations and huge investment in technology and research & design facilities. By the late 1970's a full offering from student to professional was in place across the main range of Woodwind & Brass instruments.
Professional Level Instruments
A huge hit for Yamaha in this period was the Yamaha YAS-62 Alto Saxophone and YSS-62 Soprano Saxophone. Developed in conjunction with Eugene Rousseau they soon became a global hit and are still in production to this day, albeit with some modern innovations! It's quite something that over 40 years after its introduction the model name is still in use. Proof indeed that a great design can be long-lasting.
Throughout this period all the woodwind & brass Yamaha instruments were made in Toyooka. Of course, depending on the level of instrument there was varying degrees of machine-made vs hand made. All the professional level brass instruments and saxophones featured hand-hammered bells, a process that continues to this day and ensures each instrument is annealed to produce optimum resonance.
In the brass instrument forum, Yamaha found great success with the Xeno range of Trumpets. Originally introduced in 1990 they led to a revolution in brand awareness for Yamaha in major markets such as the United States.
A Global Brand
In 2005 Yamaha produced their 10 millionth wind instrument. A huge accomplishment if we recall the humble beginnings back in 1887 of Torakusu Yamaha. They now have a global network of Ateliers where Yamaha luthiers and technicians discuss development of instruments with professional players in their region. These partnerships have always been at the core of developing the Yamaha quality to surpass their competition. Working with professionals in the different markets has led to such innovations as the Z series Saxophones, the Chicago & NY Trumpets, Viennese Horns and most recently the amazing CSGIII Clarinet range. They have also embraced new technology with inventions such as the Yamaha YDS-150 Digital Saxophone which launched in late 2020.
At Dawkes we are proud to be the UK's no.1 supplier of Yamaha Woodwind & Brass. From student to pro, we keep a huge range of Clarinets, Saxophones, Flutes and Oboes in our Woodwind Department. In our Brass range we offer everything from Cornets to Tubas and all the instruments in-between. Quality of design, of production and of tone are cornerstones of the Yamaha brand which ensures happy musicians worldwide.