How Much Do Flutes Cost?
20th June 2022
As with any instrument, the cost of flutes can depend on a few factors. These can be split into features like playing level, keywork styles, age and silver content. We'll break down the features of a few highlights at different playing levels to help you understand the differences of prices on the market!

Beginner Flutes
Of course, at the lower end of the price range we have beginner or 'student' models. You can usually expect to pay about £500 to £1000, but instruments like the Windcraft WFL-110 are available for as little as £205! These instruments are most suited to players who are at the beginning of their musical journey. You can expect to play one of these models up to about grade 5, but this isn't a hard and fast rule. Your teacher and our expert sales team can help you decide if and when an upgrade is necessary.
The Yamaha YFL-212 is the most popular option for beginning players, priced at £537. Yamaha student instruments are often recommended due to their reliability, excellent build quality, and a great flexible tone.
The Jupiter JFL-700EC is comparable to the Yamaha in terms of specification, and comes in at £493. Whilst Yamaha may have a more universally recognised name, Jupiter instruments are just as suitable for the beginning flautist.
Intermediate and Step-Up Flutes
A wider bracket in terms of pricing, upgrade options usually range from about £1000 to £2000. That said, we usually find a budget of £1500 still leaves customers with plenty of options to consider. Most upgrade flutes will introduce solid silver elements, unlike the wholly silver plated student options. Generally the headjoint will be solid silver, but models such as the Pearl 525E (£678) just have a solid silver lip-plate. Solid silver offers a greater variety of tonal colours and dynamics, which is why it's favoured by upgrading players. When moving to an intermediate model, players should also consider the potential benefits of moving to an open-holed instrument.
The Miyazawa MJ101E, much like the Pearl 525E, has a solid silver lip plate and riser. Coupled with Miyazawa's renowned quality of build and attention to detail, it makes for an extraordinarily sophisticated flute for its price of £995.
Also from Yamaha come the YFL-312 and YFL-372 (£1043/£1157). The specifications of the body match those of the YFL-212 and YFL-272, but instead include a solid silver headjoint. This allows players accustomed with the Yamaha style to benefit from the characteristics of solid silver without sacrificing familiarity.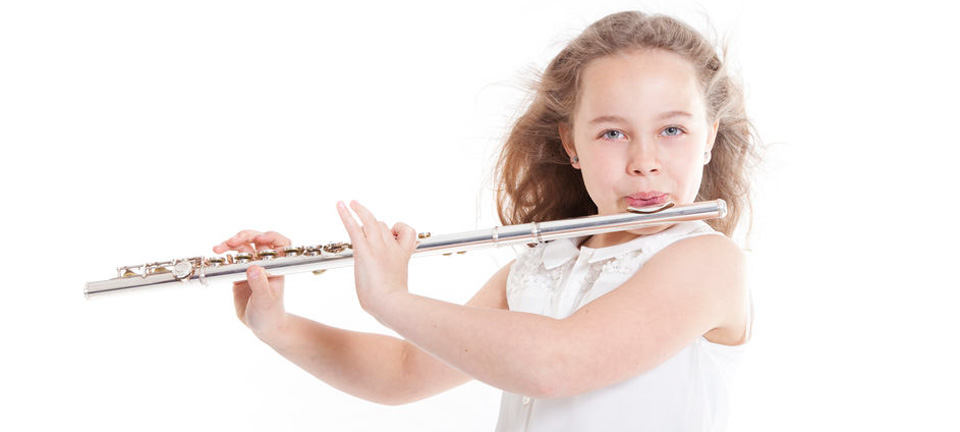 Professional Flutes
This is definitely the most vague and open ended bracket of the three! You can expect to pay a minimum of £2000 for a professional flute, but the sky is the limit when it comes to the upper end of pricing. Some players will play double or four times this minimum – and certain specialist models could cost tens of thousands. Most professional flutes are made entirely of precious metals and are handmade. Prices therefore reflect the cost of metals, labour, and years spent training to develop these skills!
Customers please note – due to the lower demand for professional level flutes, we don't keep too many of these instruments in stock. For more information on the availability of certain models please get in touch.
Praised for their excellent construction, Altus flutes are a popular choice for our customers considering a professional instrument. These flutes are available in silver plate with solid silver lip plate (the 807E for £2249) to solid Brittania silver (the 1107E for £4369). Altus flutes exhibit a sparkling but powerful tone, suitable for a range of playing styles.
So, how much do flutes cost? As you can see, the answer depends on a number of factors! If you're still not sure which instrument is for you, our team is at hand to discuss your requirements and recommend models based on your budget. Book a space in one of our dedicated testing rooms to give some flutes a try. Alternatively, purchase online and try at home on 14 day approval!
*All prices correct at time of article publication but are subject to change.