Learn To Play Day – Success Story #1
3rd March 2018
In preparation for this years national 'Learn To Play Day' we are chatting with some new players who started their musical journeys at a previous Learn To Play event. Whatever your age, there's nothing to stop you picking up an instrument and achieving your musical dreams! Over to you Heather…
Heather – Saxophone
Following a chance conversation with a fellow participant on a pottery course,  where I related that I had always wanted to learn the saxophone, I discovered that  it was now quite affordable to hire a musical instrument on a monthly basis.
Armed with this nugget of information I started trawling the  web in early 2016 for information to realise my  re-awakened dream.   However  it was not until I found the 'Learn to play day' link on Dawkes website for March 2016 that I had the courage to visit a music shop  with a view to trying out an instrument."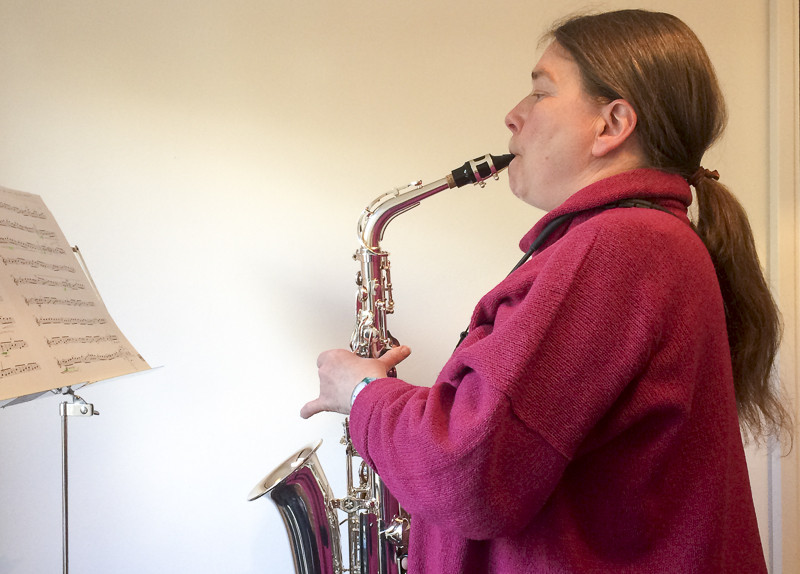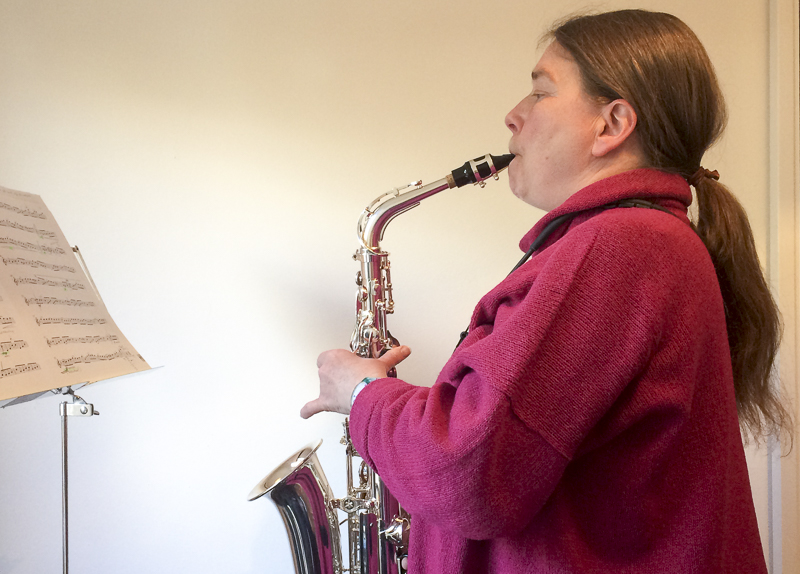 I booked myself in for two sessions; one for the clarinet and one for saxophone mainly on the grounds that the former was smaller and possibly less likely to annoy the neighbours if I did take it up. When the day came any fears I had were rapidly dispelled as each group was small (about 5-7 people as I recall),  most of the participants were adults and it felt very relaxed as the tutor showed us how to prepare a reed and to handle the instrument.  Almost before we knew it we were attempting the simple tunes of 'Hot Cross Buns' and 'Three Blind Mice'.
I tried the clarinet first and then the saxophone session. I found the notes slightly easier to produce on the saxophone and the note fingering is at first similar to a descant recorder, reviving some memory from the only instrument I had played as a child.
After the sessions we were free to browse and try the instruments in the showroom. I initially planned on hiring an instrument – but ended up spending the whole afternoon in the shop and became smitten with a silver plated alto sax that I finally purchased in the closing minutes of the day.
I was lucky enough to find a teacher  (through Dawkes) living not far from my home and have been taking weekly lessons  ever since.  After about 3-4 months I could play just about enough to join in the monthly  'My Music' session at Dawkes and even played with them for some pieces in the Henley Bandstand in the Summer. I (and my teacher) have worked 'our' way through most of one learner book and as well as some additional short pieces such as some James Rae short jazz  works. I am now beginning to attempt some longer pieces. Among the current ones I have one piece that everyone knows on my practice list –  "The Girl from Ipanema". It is still an early work in progress, but I am further  on than I might have thought  when first playing 'Hot Cross Buns in March 2016.