LefreQue Part 1 – Introduction and Flute
1st October 2019
Musicians of all abilities, new learners to professionals, are endlessly hunting for that 'perfect' tone and intonation. Of course the most effective way of achieving this is through hours of practice! However there are a number of products on the market that may be able to help you in this journey. We've been looking at the LefreQue, the 'acoustic bridge' that could get just get you one step closer to that dream sound.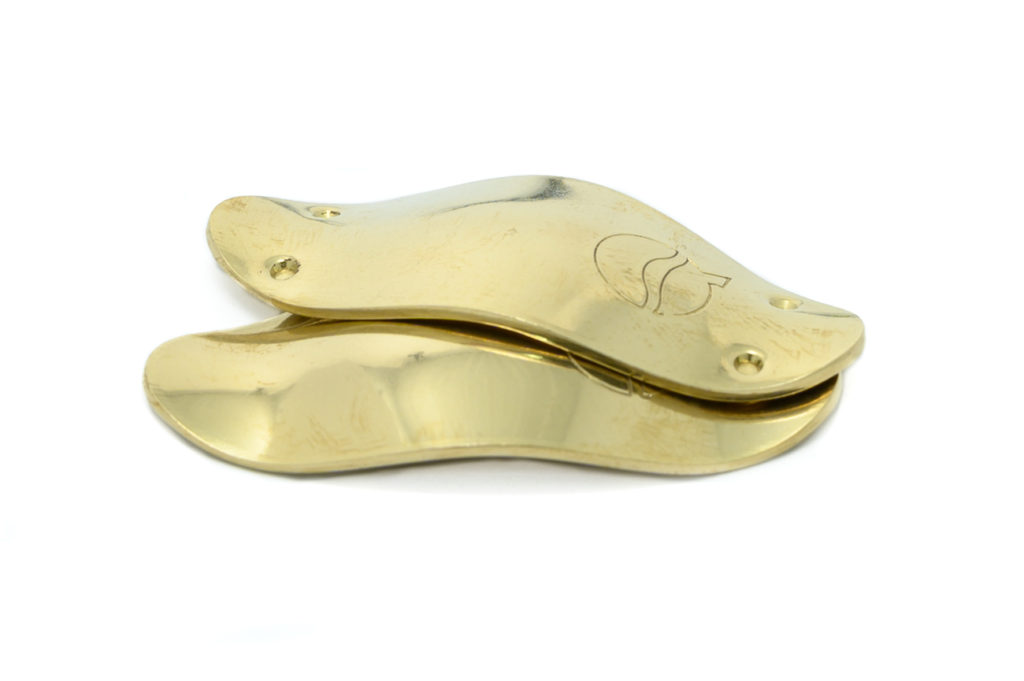 What is it? & What does it do?
From Dutch saxophonist and flautist Hans Kuijt, LefreQue consists of two curved plates of varying material and an elasticated band. Together, they create a bridge between weaker joints of an instrument – most commonly the mouthpiece, headjoint or reed to the body. The intention is to…
Create pure overtones
Improve accuracy of tuning
Help deliver clear response
Smooth intervals
Extend dynamic range
Provide 'surround' projection
It sounds like the perfect accessory to any brass or woodwind instrument! But does it deliver on these promises?
As a woodwind doubler, I'm constantly striving for a solid sound on all of my instruments, and an easy switch when swapping out quickly in a show. Today I'll be sharing my thoughts on the LefreQue with my flute!
LefreQue on Flute
I've been playing a solid silver flute, an Azumi AZ3RE, for nearly ten years, and (hope!) I've developed strong technique and a desirable tone. Admittedly I was dubious when I saw the LefreQue – how could two small plates make any kind of difference? I decided to try a few to see how they could affect my playing, trying each of them at the same point between the headjoint and body.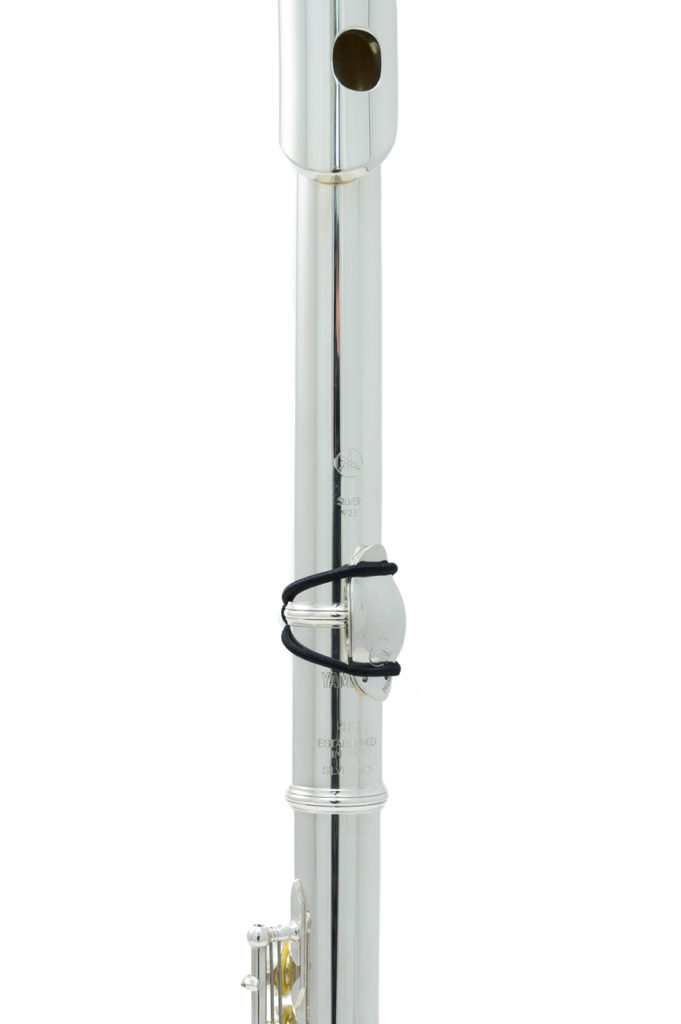 Working at Dawkes, I'm lucky to be able to try instruments and accessories in our acoustic room. Call or email us for more information, or if you want to book your place to try any of our products in this exciting and unique space!
Brass LefeQue
The raw brass LeqfreQue was effective in opening up the low register, however I did find it the most resistant – no good if you're looking for a free blowing upper register!
Silver plated brass provided a similar effect to the brass, but with a lightness and 'ping' to the sound that you would expect from silver plating. This allowed for a lively but broad lower and middle register, although it did seem to thin out the upper register in my experience.
Silver LefreQue
I was hoping to fall in love with the rose gold plated silver LefreQue, purely for the aesthetics! Whilst I did find it had the broadest, richest tone in the lowest register, with open and free blowing low notes, the higher registers became too bright for my liking.
My favourite LefreQue was definitely the solid silver in 41mm length, and to be honest that makes the most sense! The point of the LefreQue is to help create a more consistent connection. The best way to do so on a solid silver instrument is with a solid silver LefreQue. This gave me the most open, free blowing sound, with a homogenous tone through the range of the flute. It was highly responsive without being too free, and I've always preferred some degree of resistance on flute.
Play Test!
To confirm my thoughts on the solid silver LefreQue, tested it once again, comparing it to how my flute played without. I went through sections of the Poulenc Sonata for Flute, as this is a piece I'm very familiar with. After playing playing and listening back to recordings of myself in the acoustic room, I definitely noticed some differences between the two. With the LefreQue, even though the sound was broader and much more open than without, the overall experience was 'lighter'. That is, it was less effort to produce such a rich tone. The softer dynamics were easier to achieve, even at higher pitches, and the range to stronger dynamics was significantly wider. Furthermore, jumping between registers was effortless. I found I could produce rich low notes with ease, and the higher register wasn't in any way shrill. Over all I had a more rounded, open sound.
My take away from this round of trials is that the LefreQue may make the most difference in a material matching that of your instrument. It will be interesting to see which LefreQue will work best on a saxophone or clarinet, when the mouthpiece and body of the instrument are of different materials.
Which One Should I Get?
There's no right answer! This was just my experience. Just because solid silver was most effective for me, it doesn't mean it's the 'best' LefreQue available. Likewise, there's no saying the others I tried are 'bad'. As with any instrument or accessory, it's important to try them so you can find out which suits you best.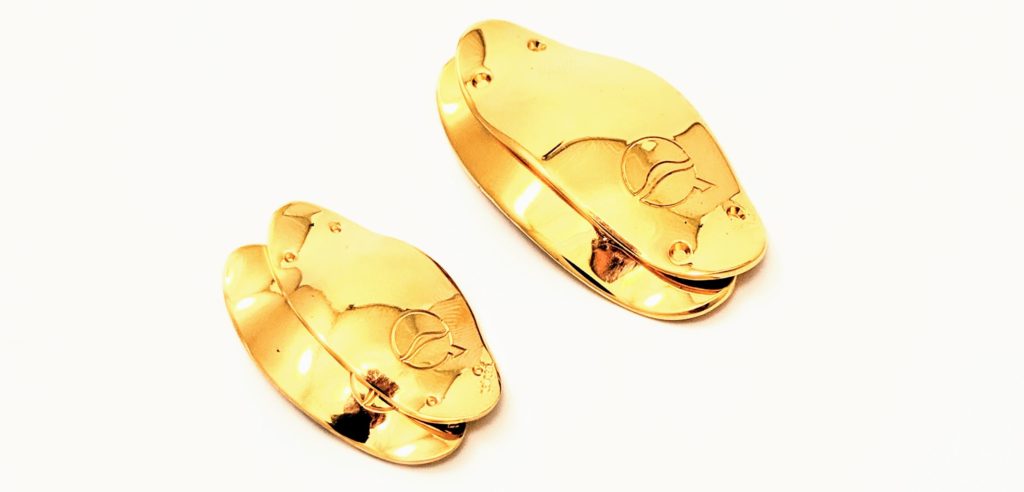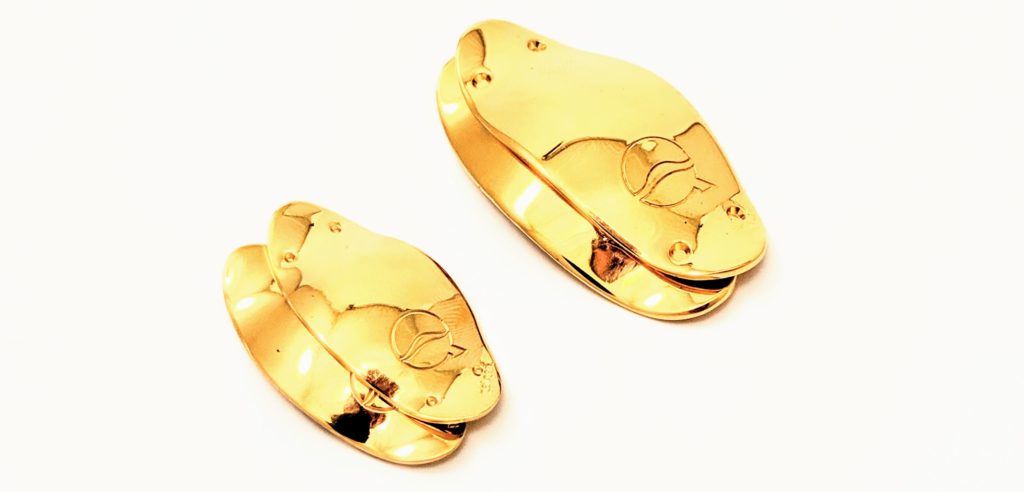 Our LefreQue stock is available in brass and silver in a variety of finishes and two sizes (33mm and 41mm), so you can find one that suits your instrument and playing style. You can buy 2 or 3 options from us and try them on 14 day approval and return the ones you don't want. Just contact us to arrange this or order them directly online from our site.
Brass
Red Brass
Silver Plated Brass
Yellow Gold Plated Red Brass
Rose Gold Plated Red Brass
Solid Silver
Yellow Gold Plated Silver
Rose Gold Plated Silver
We also have the bands available in four sizes – 45mm (suitable for soprano sax and other similar sized tubing), 55mm (trumpet, trombone, piccolo, alto sax etc.), 70mm (flute) and 85mm (clarinet, bass clarinet etc.). Each band is available in an 'ultimate' version with plastic risers which allow the plates to resonate freely.
Take a look at the LefreQue products suitable for flute, or indeed the full range available. There is also further information about how to use them and the differences on the Lefreque website.
The combination of plate size and material will have different effects on your experience. Have a go and see for yourself!