Légère Synthetic Oboe Reed – A snip at £129 ?!
10th June 2016
Légère Oboe Reed Review – European Scrape (Medium)
Oboe Reeds are a very personal thing to an oboe player. All players go through different scrapes, brands of cane and makes, all in the search of the 'perfect' reed; again the 'perfect' reed being different for each player.
Many have tried to create a double reed that lasts longer than cane reeds or even to replace cane reeds; either in synthetic or plastic forms. The Légère oboe reed is the most impressive of the ones I have tried so far. Let's see what Légère say about the process:
The Process:
"Légère oboe reeds are cut from our own unique polymer on 3-axis, computer controlled precision cutting machines. We can also measure our reeds with extreme precision using computer controlled equipment, and this allows us to maintain very tight quality control.
The reeds are cut in halves using our own customized profiles which are based on a mathematical description of a reed profile rather than a model or prototype. The halves are then bonded together again using a digitally controlled system. The result is a reed which is perfectly balanced in both blades, and has just the right combination of tip thickness, heart, and flexibility."
The Trial:
So, pretty impressive stuff about how it's made, and I must say it looks and feels like something from the future! I have tried this reed out in different situations over a few days and these are my findings:
In solo situations the reed allows the player to be artistic and expressive with a clear range, and allows the stabilisation of intonation across this range. The reed does not dry out as it plays or get water-logged and therefore I found it great for fast playing and difficult passages especially.
In orchestral situations I found the reed coped well but I couldn't quite harness the attack and dynamic range I personally demand from a cane reed for what is required to sail over a full symphony orchestra. However, this could possibly be due to the harder scrape cane reed I am used to as I have found this reed softer in comparison.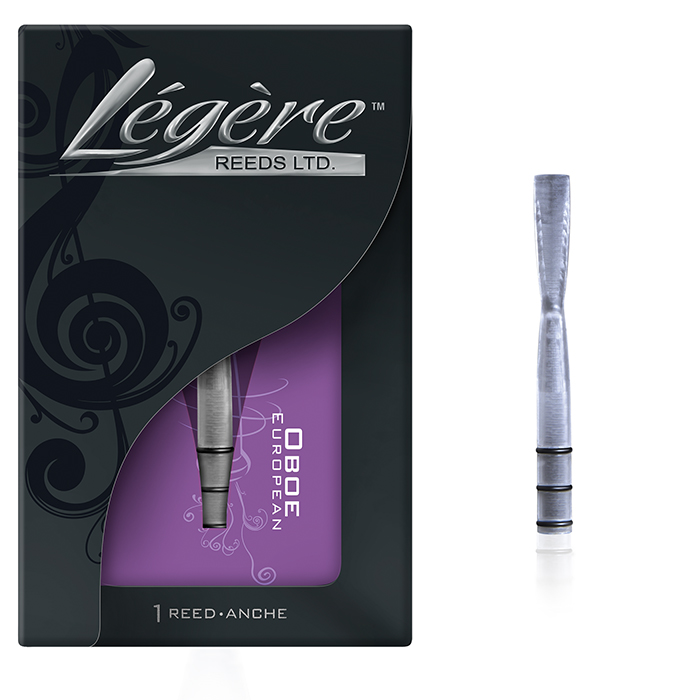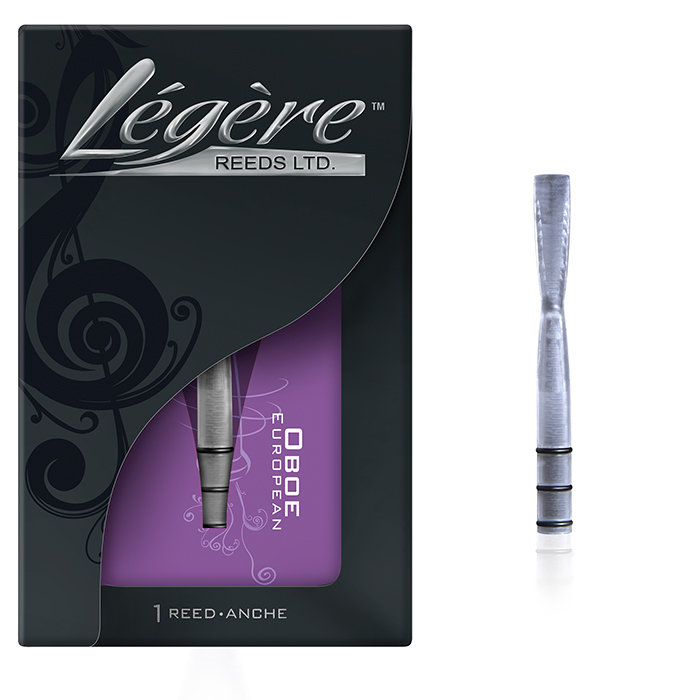 The Verdict:
I would recommend this reed to those who play more soloistic repertoire, grade exams or doublers that need the response and prefer a slightly softer reed. Similarly any player looking for something that will last them a long time if they do not play on a regular basis would find this useful. Many people find oboe reeds will 'toughen up' when returned to after a period of playing inactivity, not the case with the Légère which should be the same on day 1 as day 120.
It would also be a great option for any multi-instrumentalist or show players, sometimes it's hot in an orchestra pit and you may be swapping quickly between instruments. Knowing that you can just play this reed without pre-wetting, regardless of the humidity etc is really a blessing in these situations.
After all of my deliberation, on whether this reed is good and useful for me as a player, my answer was YES and to cut a long story short …I bought one!
If Légère bring out a Medium Hard version I would be interested to see the difference and this may suit me even more as a player.
For the price tag of £129, which realistically could be between 5-8 professional reeds, I feel it is pretty much worth it for the length of playing time this Légère will offer. Plus, no fiddling, no adjusting, no pre-wetting, NO HASSLE!
Author: Louise – Double Reed Specialist (Contact)