Meet The Team – Matt (Brass Dept)
2nd August 2018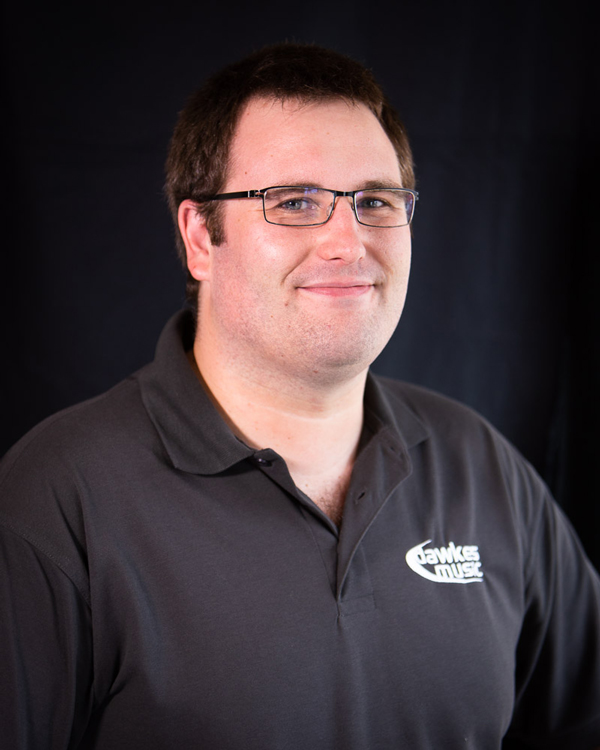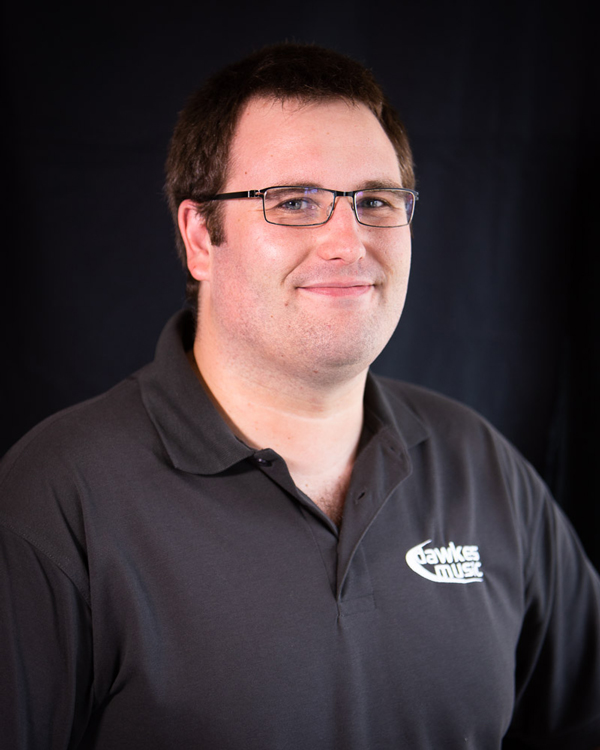 Hi! My name is Matt and I am a Brass Instrument Specialist here at Dawkes Music.
Brass Banding is in my blood and I have been playing the euphonium since the age of 9. I have been around brass bands for the whole of my life. My parents met at their local band and I remember tagging along with the band at summer fetes and rattling the collection buckets when they went out carolling.
I, along with my parents and a few of their friends, helped form Cold Ash Brass in 2003 before moving up to Championship level banding with the Aldbourne Band and later the Wantage Band, where I held the seat of Solo Baritone. I re-joined Cold Ash as Principal Euphonium in 2012 and have helped to lead the band to the Third Section national finals. In 2018, we made our debut in the Second Section. I also play Trombone for the inimitable Blake's Heaven Big Band.
I've been working with Dawkes Music for around 10 years now and every day is different! For me, the most rewarding part of the job is helping new players, young and not so young, to get their first notes on an instrument. There is nothing better than seeing that smile when it all starts to click in to place!
Inspiring the next generation of musicians to get involved with music at grass-roots level is a passion of mine, especially when that means more people getting involved with Brass Bands!
Blogs from Matt:
NEW! Valve Oil Guide: "It has been a couple of years since the new CLP (Classification Labelling and Packaging) rules were brought in around valve oil and it is high time we rounded up all of the valve oil that is currently available & examine the top sellers…read more"
Besson Anniversary Edition Sovereign Euphonium Review: "Something a little bit special has arrived on the brass scene, and you'll want to be quick! Besson turns 180 years old this year and to celebrate, they have very aptly produced a limited edition set of 180 brass instruments…read more"