New from British Army Music: FREE GCSE Music resources
16th August 2021
The fantastic musicians at the British Army have developed a set of new resources for GCSE music pupils, some of which focus on Woodwind & Brass instruments. Currently the Clarinet and Trumpet modules are available via this link.
Check out all the information below explaining why and how these resources have been created…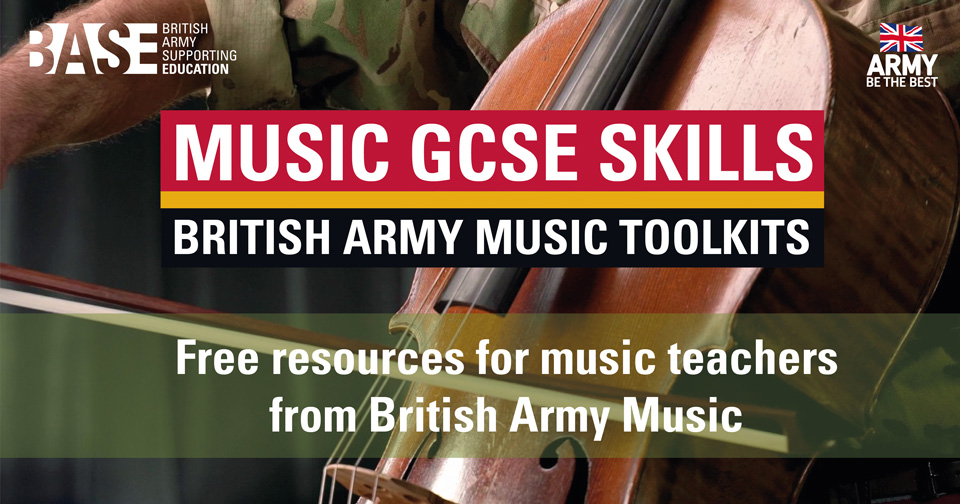 Adaptable, flexible and time-saving – each resource focuses on a single instrument, whilst building general skills such as listening, composition, music knowledge and history. The free downloads include videos, worksheets and presentations, as well as tips for extension activities and homework; all provide challenging tasks for a range of abilities.
How They Were Developed
Developed in partnership with secondary school music teachers, the resources help bridge the gap between KS3 and the GCSE music curriculum and are also aligned to the Gatsby Benchmarks.
"The films really set this resource apart. They are extremely useful to students' learning and they will be inspired by seeing the Army musicians in action." – Music GCSE teacher.
Each resource consists of an in-depth video led by an Army musician, enhancing students' awareness of an Army Music career path.

They have been designed to make lesson planning simple and can be completed as a full-length lesson, lesson starters, cover work, homework, or to aid revision.
"They really highlight the features of individual instruments, which is a quite rare approach…. It also gives these instruments a unique voice, which is more memorable to students."