New Look Repair Dept, Shop & Testing Rooms
2nd March 2021
Although we've been kept very busy here at Dawkes Music during the 2020-2021 lockdowns we wanted to make some changes to our in-store environment. We've been in this building since August 2000, and we wanted to draw on some of our inspirations from 1966 when we originally began as just a small repair workshop in a shed back in Uxbridge…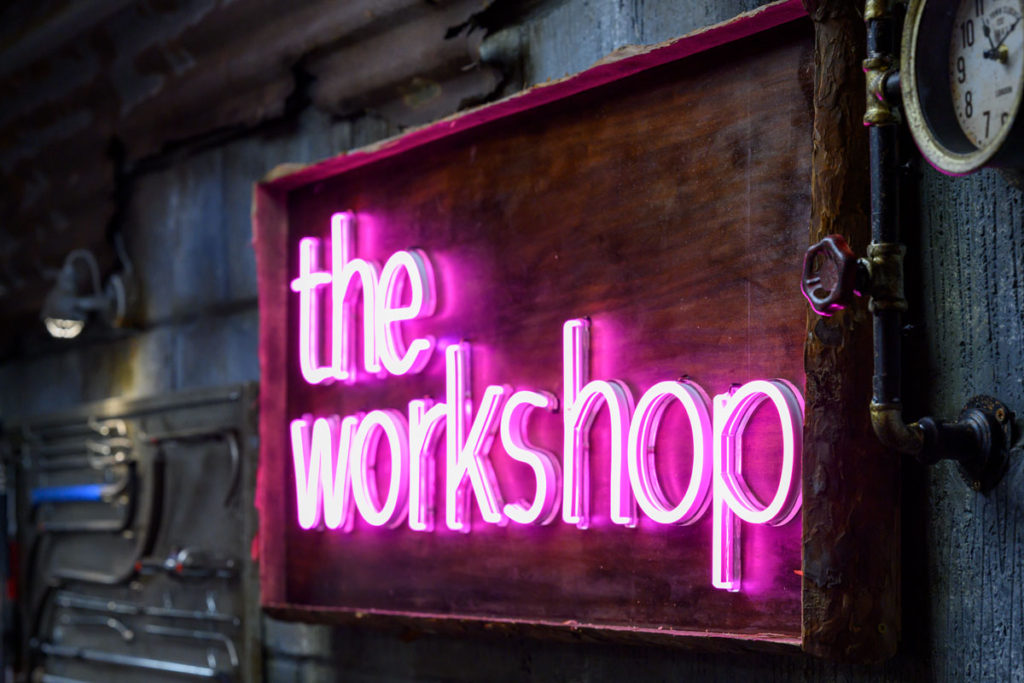 The Repair Workshop
It's fair to say although this is all 'new', it's very much vintage inspired! We wanted to pick up on the real 'workshop' theme of tools, grunge and a retro looking interior. We've resuscitated various original old signs from Boosey & Hawkes amongst others, and have designed a characterful space.
We hope that coming into Dawkes is unlike any other retail trip you might make. Many of our customers are repeat visitors and you are all part of our musical family. Now in our 4th generation, we want to share some of this character with you in the visual experience of visiting the shop and repair department.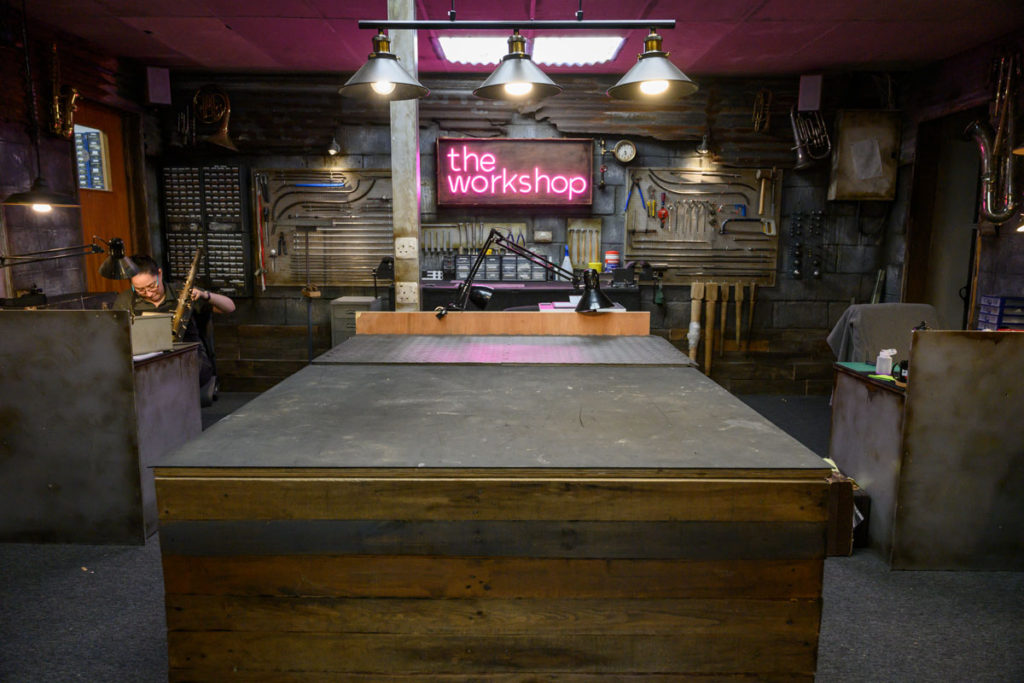 ---
New! Trade Workshop
We've also developed a new Trade Workshop which will feature a testing space for new tools, product development, demonstration purposes and more. We'll be releasing more details of this to our Repair/Trade customers in the coming weeks & months.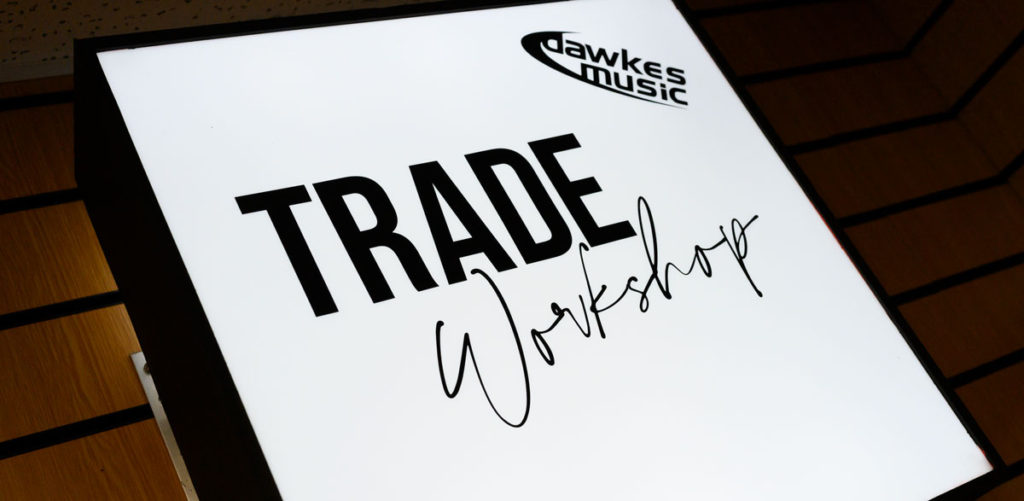 ---
Bookable Testing Suites
We currently have 3 bookable testing rooms. Our Studio, Acoustic & Family Rooms are all available to book for 90 minute slots. Each room offers you a personalised, private and safe space to test out new equipment. We look forward to welcoming you back to these testing spaces when it's safe to do so.
When available, you will be able to pre-book your visit and our team will be in touch to make sure we have everything prepared and ready for you beforehand. You'll then have a dedicated team member to take care of you throughout the visit. We really believe we offer the best experience of any music shop, indeed any shop you'll go in full stop!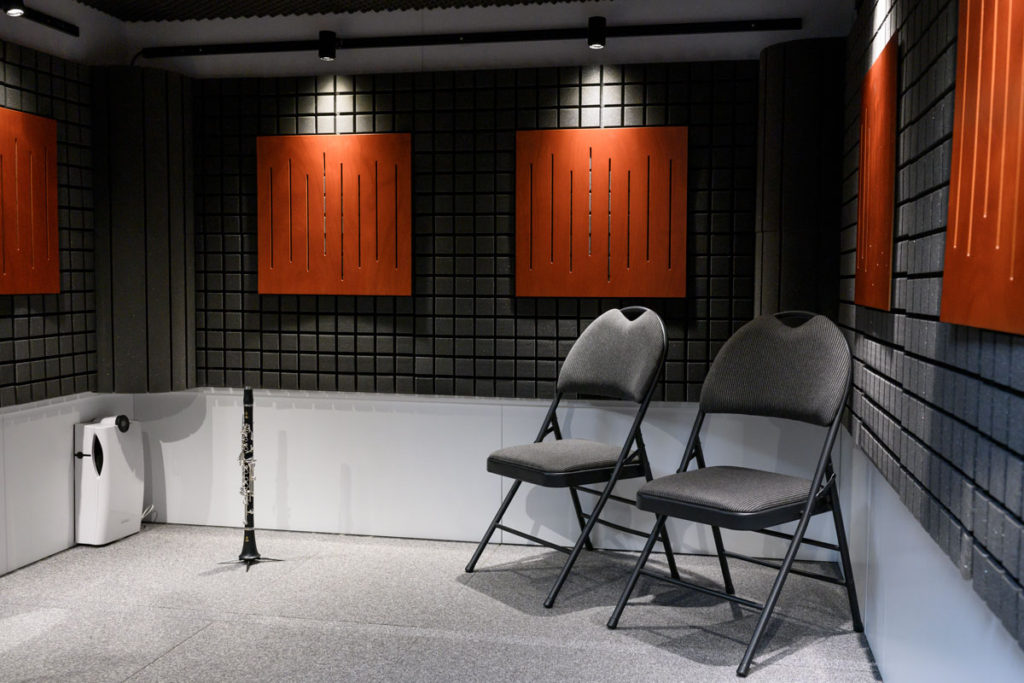 ---
New! Family Zone + Room
We love to welcome families and children to Dawkes. Our aim is to create and inspire the next generation of music makers. As such we've created a colourful and vibrant new Family Zone with accompanying testing room.
This space is ideal for families with 1, 2 or more(!) children to come and have their first experiences trying a musical instrument. We have some beginner models on hand and even interactive games on e-devices to keep the little ones entertained!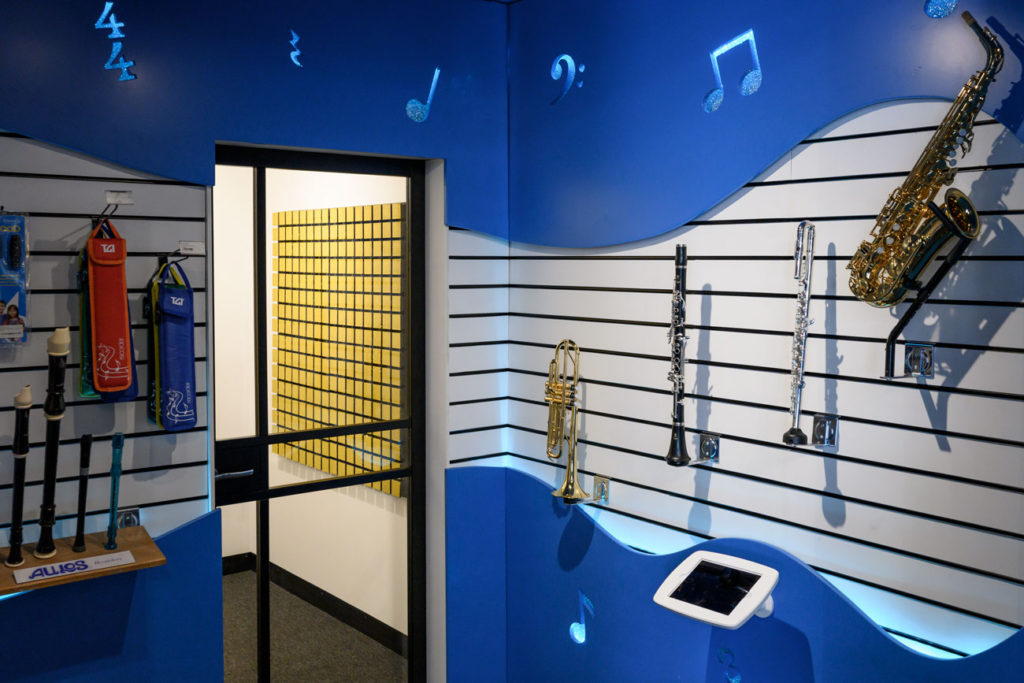 ---
Main Area Displays
We've also re-fitted our main sales area to feature a much more open space for browsing, and more instruments on display across all Woodwind & Brass. This space will also be able to be used for workshops and live events when possible. Our specialist team are on hand here to help advise and support your musical journey.

---
History Wall
Our new 'History Wall' covers all the generations and locations of the Dawkes Music story. From our founder Jack Dawkes back in 1966 starting by repairing instruments in his shed in Uxbridge, via various shop locations to the current day. We're now in our 4th generation of Dawkes family members and can't wait to see you all in the shop very soon.