Oboe Cases
2nd October 2019
Looking for a new case, spare case, or one for your oboe and cor anglais together? We have a range of oboe single and double cases available to suit all sorts of needs. Each one fits a range of oboe makes and models, so don't forget to try in store before you buy to see if it's a good fit!
Our double reed specialist Louise took a look at our cases, considering these criteria …
Is the case lightweight?
Does the case have good storage options?
Is the case easy and comfortable to transport?
Does the case hold the instrument well without worry of damage?
BAM Cases
BAM have built a reputation for providing luxury cases across a range of instruments, with a focus on combining great functionality with quality design.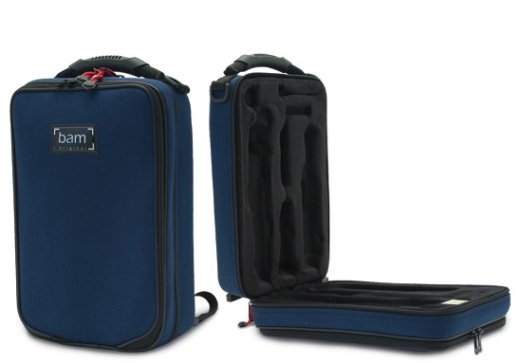 The BAM Single Trekking Case has internal storage made of injection moulded high density foam. This case is designed in a way that makes it suitable for holding any make or model of oboe. It holds the oboe firmly in place without placing undue pressure on the keys.
Internal storage, besides for the instrument, is large enough to hold a few small accessories – like a three reed holder or cork grease. The external accessories pocket is large enough to fit other accessories you might need, such as reed adjusting equipment and cleaning cloths.
Louise is a fan of this case as it is very sturdy, whilst remaining lightweight and comfortable. The backpack straps ensure it is easy to carry, and there is the option of using a shoulder strap. Covered in a strong Cordura fabric, it's also reasonably weather resistant.
Available to order in black or blue.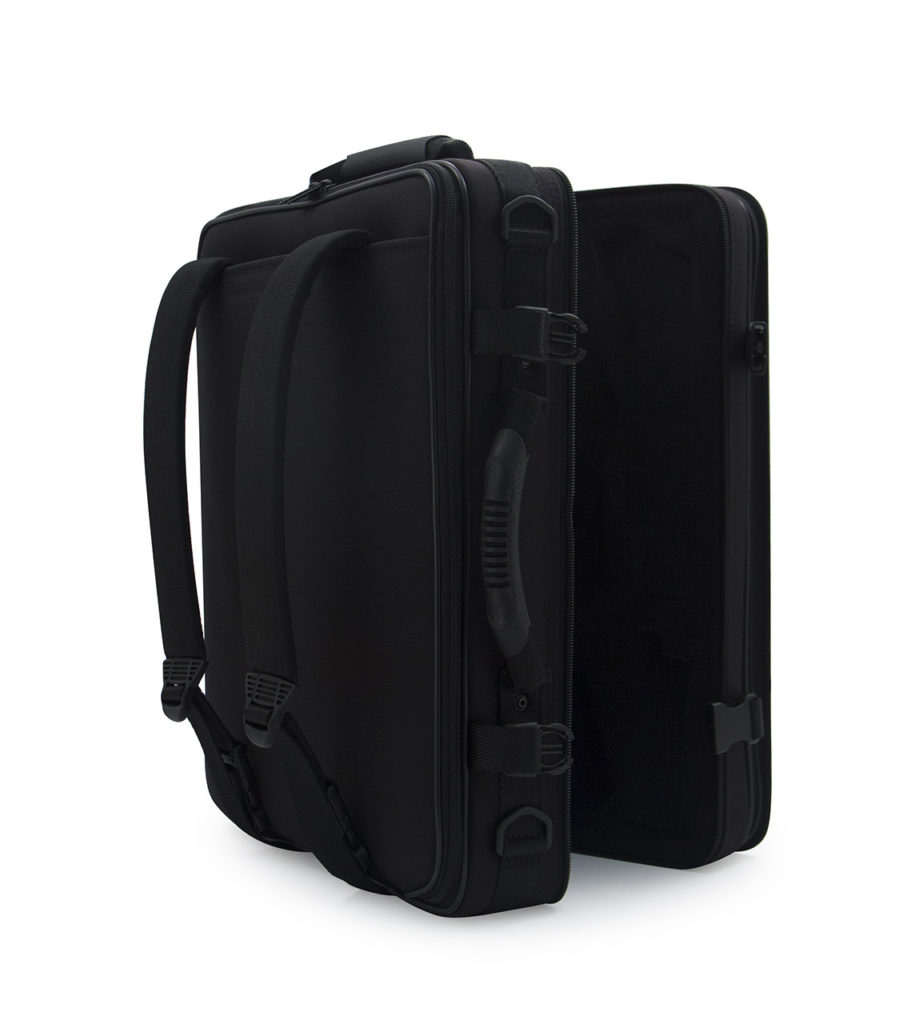 Similar to the Single version, the BAM Double Oboe and Cor Anglais Trekking Case is designed to fit all makes and models of oboe and cor anglais. This is the case Louise uses, because she found it is the only one that comfortably fits her vintage 1980s Howarth cor anglais.
It includes enough internal storage for accessories for both instruments, such as her cor anglais low Bb extension. The large front pocket fits all accessories – including instrument stands, reed cases, adjustment tools …and more! Further to this is the back pocket with a secondary waterproof zip. Louise uses this for sheet music (including 'oversize' orchestral parts) and her music stand. She can fit everything she needs in this one case! Even when she finds it heavy with all of her gear, the backpack straps are comfortable, as are the shoulder straps and moulded handles.
Available to order in black, blue or green.
Protec Cases
One of the other big names in instrument cases is Protec, offering effective functionality at an affordable price point.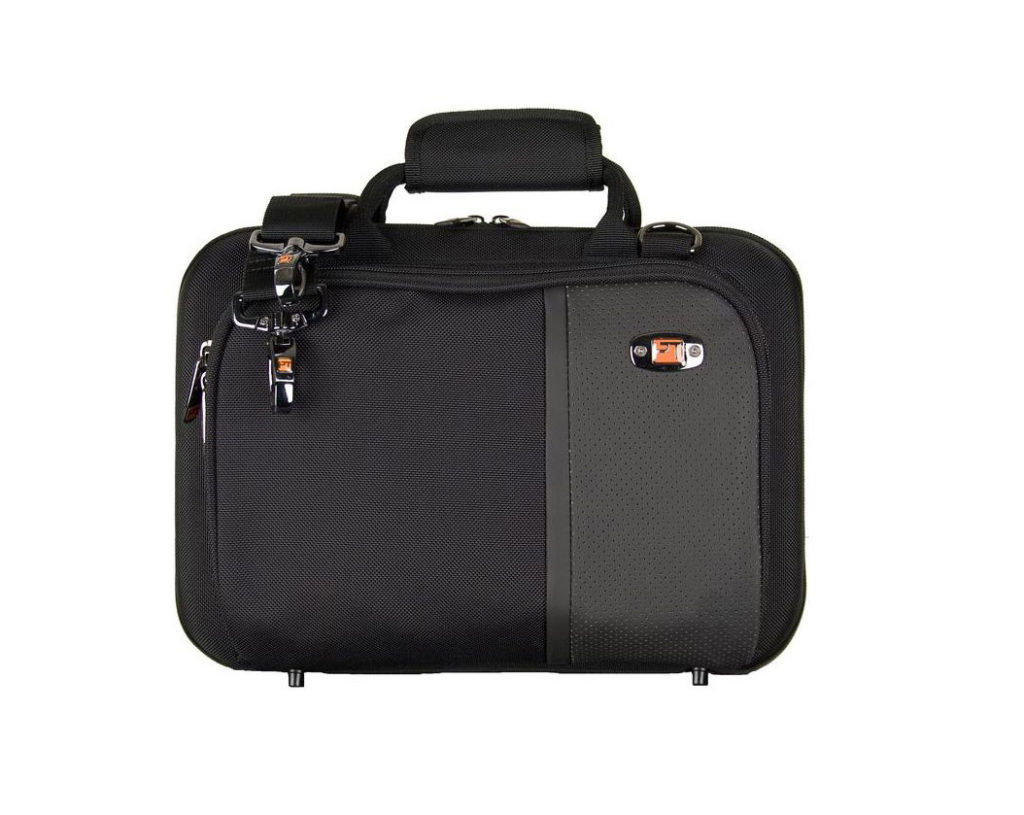 The Protec Single Case, much like the BAM, holds any oboe make and model. Storage wise, the pocket on the front won't hold music, but it is large enough for a number of accessories. The internal storage is somewhat minimal, but should still hold a small reed case and other small accessories.
In terms of portability, the Protec comes equipped with a single shoulder strap. It is also 'Backpackable' with Protec compatible backpack straps, available separately. Whilst there are some elements of the build that reflect the lower price point than BAM, these are still incredibly reliable and sturdy case.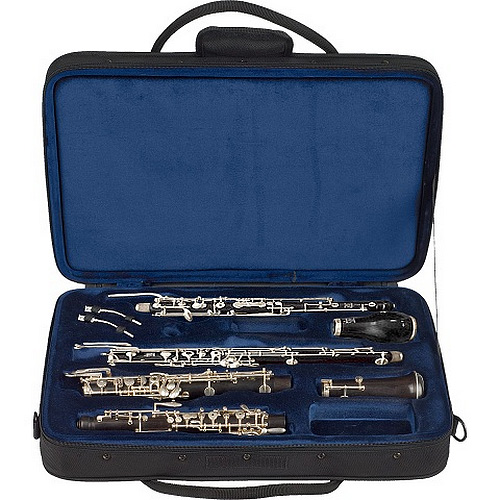 Protec's Double Oboe and Cor Anglais Case is suitable for any oboe make and model, but not quite any cor anglais. It will fit a range but it's best to try it out before taking it around! As before, there is some internal space available for small accessories, as well as devoted holders for two cor anglais crooks. Despite the reduced storage options, the Protec Double Case is more compact than the BAM equivalent – useful for travelling light and if you're carrying multiple bags and cases.
This case is also 'Backpackable', with a single shoulder strap provided. The weather resistant ballistic nylon keeps the case weather and tear resistant.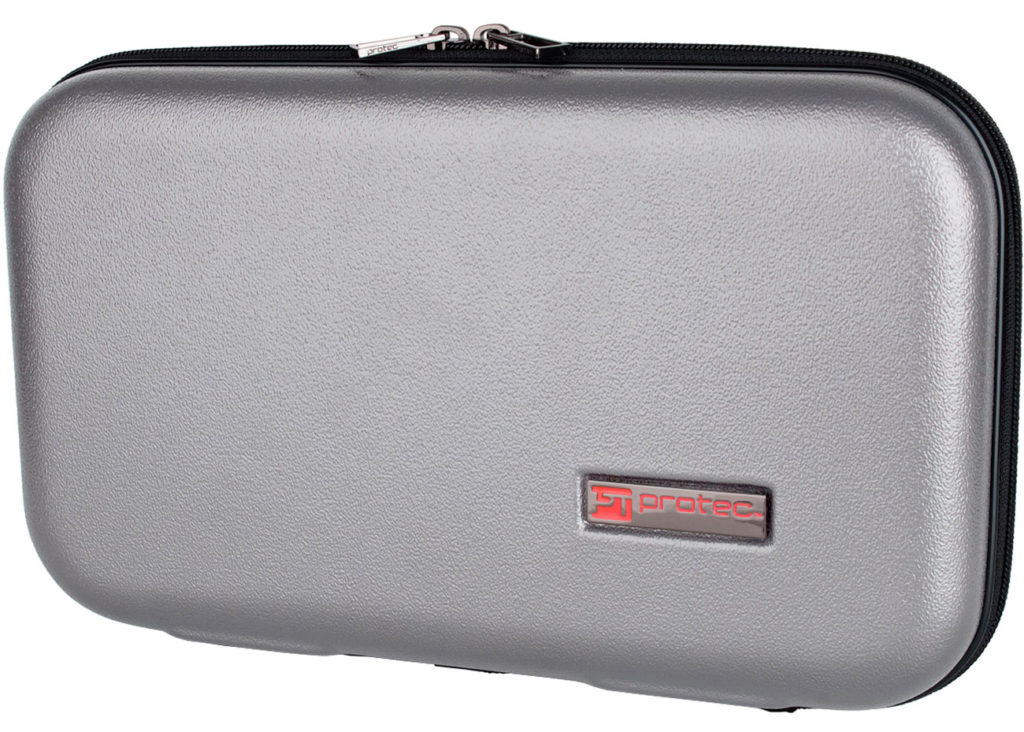 Our final case available is the Protec MicroZip Case, a recent addition to their range of cases. This is the lightest and most compact of the single cases we have to offer. The soft injection mould interior fits most oboes – but, as we've already said, don't forget to try before you buy! This interior can shape slightly to your instrument if there are slightly different features, which is fine so long as it isn't putting extra pressure on any keys.
Like the other cases from Protec, the internal storage is limited to small accessories. However this will fit easily into many case covers with enough room for other accessories, or even into a backpack with sheet music and other belongings.
Which One Is Best For Me?
Hopefully we've been able to give you an idea of the features of each case. With a lot of stock in store, you're welcome to bring your instrument and try the cases here. Alternatively, if a case is out of stock or you live too far away, we can post them to you! Our cases come with a 14 day approval period. If you aren't satisfied with the case in that time you can return it for a full refund.
Louise is always on the hunt for exciting oboe accessories for us to stock, including cases. Keep an eye out on the website and our blog for new products and reviews!