Start Small, Dream Big – Yamaha Trumpets
28th September 2023
The Yamaha YTR-2330 is a perfect Trumpet for beginners. This highly durable build quality combined with unsurpassed ease of play ensures every beginner gets off to a great start. Yamaha are currently offering an extended 5 year warranty and FREE 3 month premium subscription to the online music resource 'Tomplay'. Read on to find out more…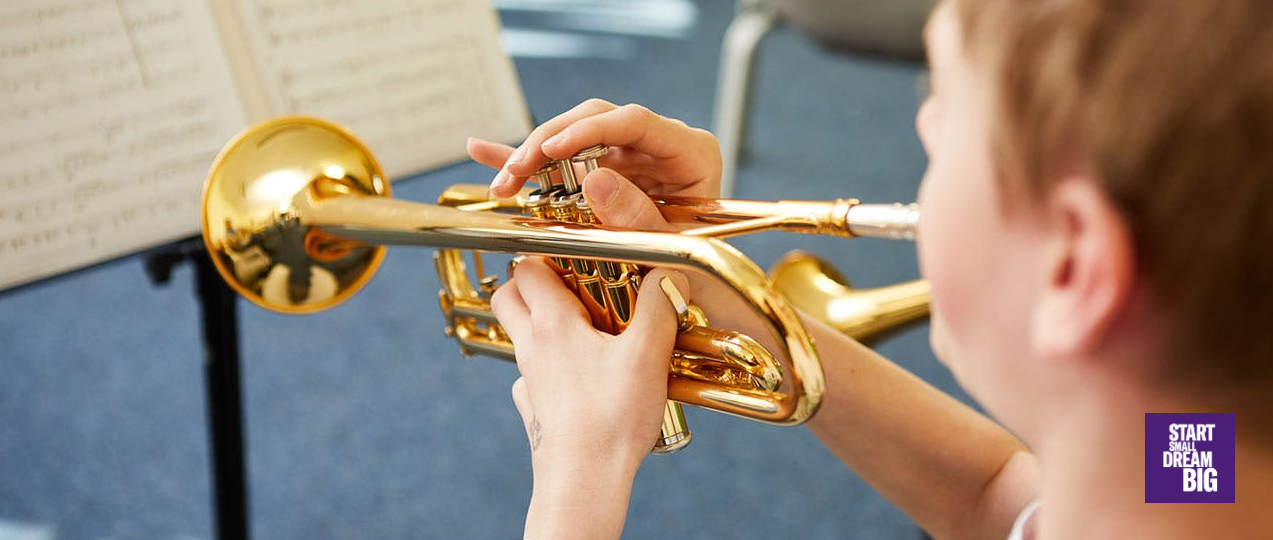 What is Tomplay?
Choose your instrument and explore a huge library of interactive sheet music with Tomplay. It offers scores complete with backing tracks to play along to. You can filter by musical style, composer, difficulty rating and accompaniment type. Tomplay interactive sheet music scrolls automatically on your screen in time with the music. Choose the audio track you need and press play to start the interactive score with the music.
Gone are the days of poor-quality MIDI sound! All of the Tomplay audio tracks are recorded by professional musiciains. You can choose the tempo and record yourself and listen to your performances. It's a great way to get inspired and accelerate your learning.
You can also annotate and print your scores, and create loops of particular passages for detailed study and practice. A metronome is integrated into the app to allow you to work on your rhythm and timing. For strings and wind instruments, you will even find a tuning fork for tuning your instrument.
Why Choose a Yamaha Trumpet?
The Yamaha YTR-2330 is easy to play, super reliable and a long-term investment. We've listed a selection of reasons to choose this model below:
Exceptional quality at an affordable price
Durable design, ensuring longevity and improved performance
The design promotes natural hand position and proper playing technique
Consistent, vibrant tone inspiring confidence and musical growth
Concert ready with carry case for ultimate protection included
Free 5 Years Warranty and 3 months premium access to Tomplay (register here)