Start Spring Afresh with some Inspiring Local Music
12th April 2018
The Easter break may be drawing to a close – but that doesn't stop the musical fun from happening! Are you still looking for something to interest the whole family these holidays? Look no further afield as this weekend; there is something happening on your doorstep at Norden Farm.

With something for all ages, Concertini (an inspring musical programme curated by our very own Julia Bentley-Dawkes) finishes off its Spring programme this Saturday with a bang with two performances from Chamberhouse Winds. Back by popular demand, the wind quintet formed of professional musicians and teachers 13 years ago, make Norden Farm Centre for the Arts their home for a day with a morning and afternoon performance of Prokoviev's classic and characterful tale Peter and the Wolf, a rousing musical story accompanied by exciting narration. You'll even get the chance to try out some of our instruments after the concerts! Tickets are £10, and £8 for under-18s; or if you fancy coming as a group, a Family and Friends (maximum 4) ticket is £32 – bargain. For more information, visit www.concertini.co.uk, and www.chw.org.uk. This is a must!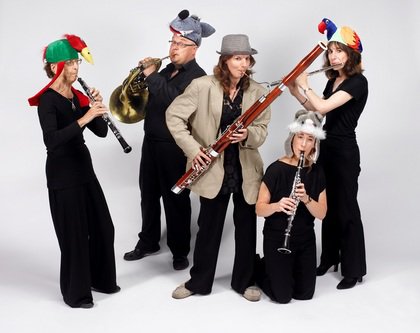 If that's a little too late notice for you and your family, how about booking a date in the diary for a month's time? Saturday 5th May sees Waltham St Lawrence Silver Band present its Spring Concert at Loddon Hall in Twyford. The audience will be in for a treat as the "Light 'n Popular" performance from the brass band features exciting numbers including Pirates of the Caribbean, Singin' in the Rain, and Teddy Bear's Picnic ­– so much to enjoy for all ages. Dating back to 1886 (!) the non-contesting band is open to all ages and abilities and entertain local audiences all year round; this will be the first concert under their new musical director, Steve Block. What's more, they will be joined by female barbershop ensemble, The Barberettes from Woodley. Looks to be a wonderful evening! Tickets are £8 and under-12s go free – if any there was an opportunity to get your children interested in wind music at no cost, this is it! To book, call 07931 867 237 or email waltham.band@gmail.com.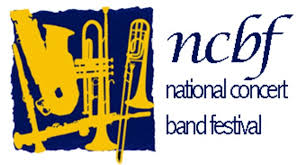 On the subject of local bands, we really must give a mention to South Berkshire Concert Band and Trinity Concert Band, both directed by Paul Speed. Both bands travelled up to The Royal Northern College of Music in Manchester this past weekend as they had reached the finals (a feat in itself!) of the National Concert Band Festival, a prestigious event celebrating wind music and national bands of all abilities and genres. Both Trinity and South Berks fell under the Community Band category and did they do Berkshire proud?! Did they just! South Berks were awarded a fantastic Gold Award, and Trinity went one step further winning the highest accolade of the Platinum Award, one of only two bands in the Community Band category to do so. Founded over 30 years ago, NCBF has grown in size until this day when it has been recognised as the largest and most respected festival for wind musicians who take part in wind and big bands in the UK – so our congratulations go out to both bands, and a well-deserved pat on the back to Paul!