Yamaha Technician Visit
24th October 2019
We were delighted to welcome selected product designers and technicians from Yamaha EU to our workshop here at Dawkes recently. These visits are very useful for both parties to discuss the latest developments in instrument manufacturing and design…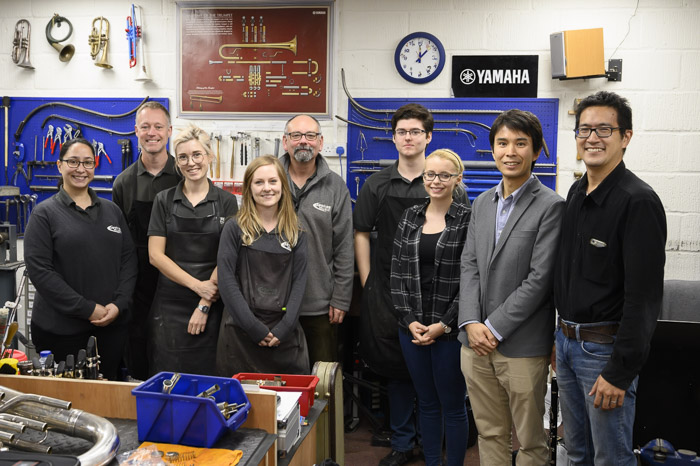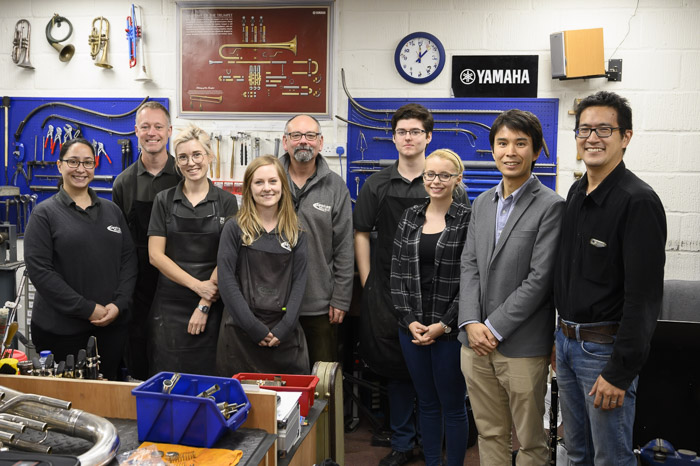 Our technicians are the beating heart of Dawkes, their knowledge and skills are second to none and thus it's great to share technical know-how with visiting specialists. Since our foundation in 1966, the repair side of the business has been the foundation of our growth. This technical understanding of instruments from how they are made to the best ways to maintain, repair and restore them, is what makes our workshop so special.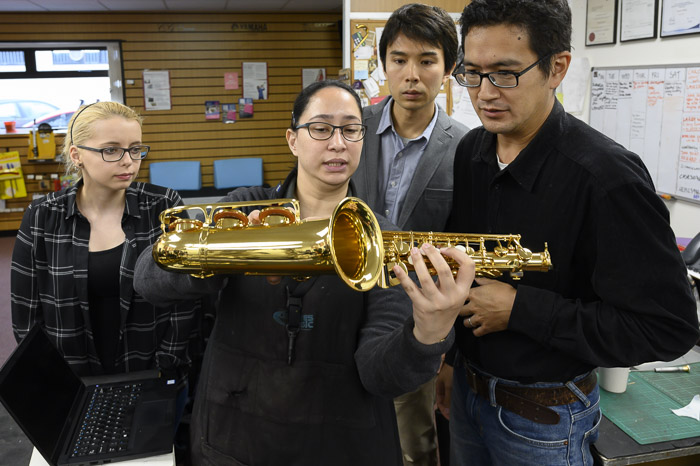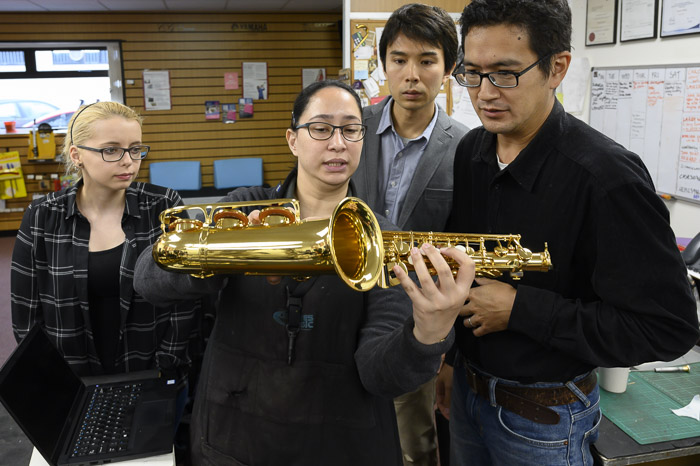 Yamaha are very open to discussion about their manufacturing methods and techniques and as such it's great to have a two-way conversation about their products. From our point of view their technical expertise and manufacturing quality is second-to-none, and it was very interesting to dive deep into some of their methods and the reasoning behind them.
Similarly, for their designers and techs to speak to our team who are then seeing instruments after 1, 2 and 5 years it was very interesting to discuss various maintenance methods for the ongoing upkeep and optimal performance of Yamaha models. There were various "oohs" and "aah's" as we showed them various custom tools we have built in-house and also our vast array of spare parts which even they were jealous of!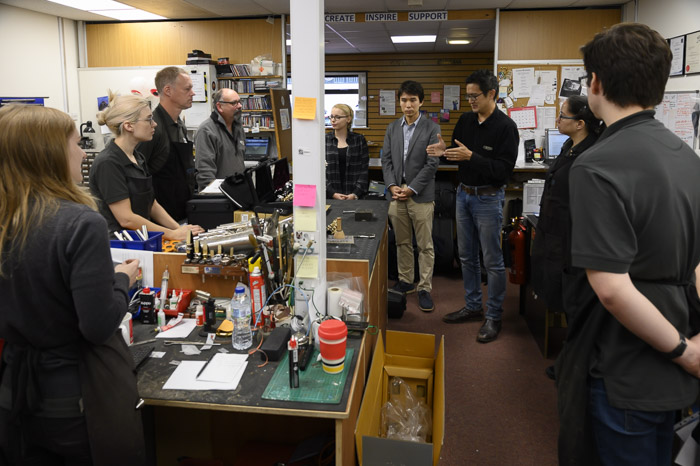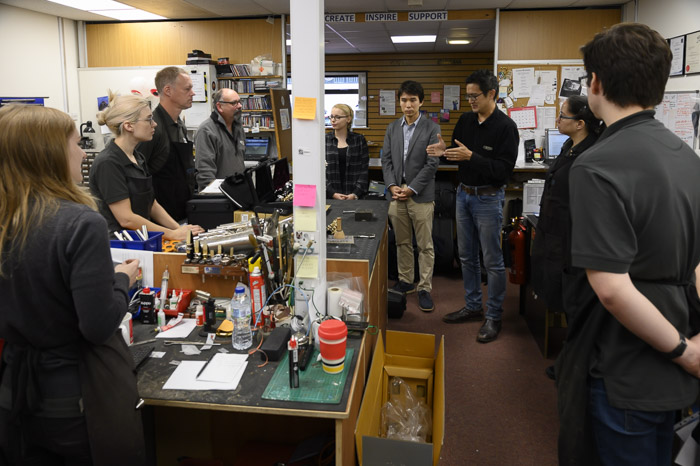 We picked up a few useful bits of information about various instruments and the lengths the designers go to when testing new materials for production. Just as one example, the rod screws on the CSG and SE Artist model clarinets are made from different materials as both models require different resonance from the rods to compliment the design features and tonal balance of each individual instrument!
It's great for both teams to interact and share knowledge and questions. We commend Yamaha for arranging these trips when possible, let's just say not many other manufacturers are open-minded or customer focused enough to do this so we always make time for their visits, as they do for our questions.
Many thanks to: Isawo Miyachi – Yamaha Atelier Hamburg (Clarinet Specialist), Marlene Leuchtmann – Yamaha Atelier Hamburg (Clarinet Specialist) and Masafumi Fuke – Yamaha Atelier Hamburg (Woodwind Specialist).