Replacing a Saxophone Crook Cork…
28th October 2014
Check out our video explaining how we would change the cork on any Saxophone neck. We offer this as an 'on the spot' service in store and it's something you can drop in to be done at any time, just remember to bring your mouthpiece so we can size it up perfectly for you.
Yoga Masterclass – Saturday November 15th, 2014
13th October 2014
'Don't forget to breathe: Yoga and the art of Woodwind Playing'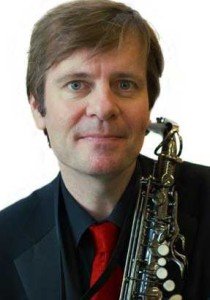 We're delighted to welcome top UK Woodwind Pro Duncan Lamont Jr to Dawkes for this exciting Yoga masterclass. Duncan will be accompanied by his Yoga instructor (Karen Pancholi) and they will be discussing and demonstrating how Yoga can help all Wind players with breathing, relaxation and much more…
Sax Mouthpieces – How Dawkes can help…
8th October 2014
Whether you are a beginner, advanced amateur or a professional the choice of mouthpiece can make a huge difference.
Beginner Players
When you're starting out the Sax mouthpiece you choose needs to be (a) easy to play (b) well made (c) help you make a decent tone. We see many poor quality mouthpieces on beginner Saxes and more often than not the player is struggling away trying to play something that really isn't doing them any favours. Sadly the cheaper quality instruments often come with these inferior mouthpieces and players struggle accordingly. It needn't be this way, with the right help and guidance we can get student players enjoying their Sax more with the correct mouthpiece choice.