Double Reeds Starter Guide
12th October 2019
You've been thinking about starting an instrument and have come across the double reeds – oboe and bassoon. What are these instruments, and what do you need to get started on them? We've put together a short guide to help point you in the right direction!
The oboe and bassoon – and related instruments, such as the cor anglais – are double reed instruments. This means the reed is comprised of two pieces of wood shaped and tied together, through which air is passed to make the reeds vibrate and make the sound. Oboes are typically made with grenadilla black wood, but to reduce costs and weight they can also be made of ABS resin. Bassoons are often made of maple wood, which is less dense than grenadilla. Both instruments have very distinctive sounds, and despite having a reputation for being more difficult to start on they are incredibly rewarding and are always in demand – so you'll never be stuck for playing opportunities!

Oboes – ABS Resin
The oboe is traditionally made of wood, however a lot of younger students may find this to be a bit heavy. For ease and comfort, we have a few student models available in ABS resin.
The Buffet Prodige replaces the Buffet 4121, with a reworked tuning scale for more precise intonation. The Prodige has an improved free blowing but stable response, therefore encouraging students to produce a solid tone from day one!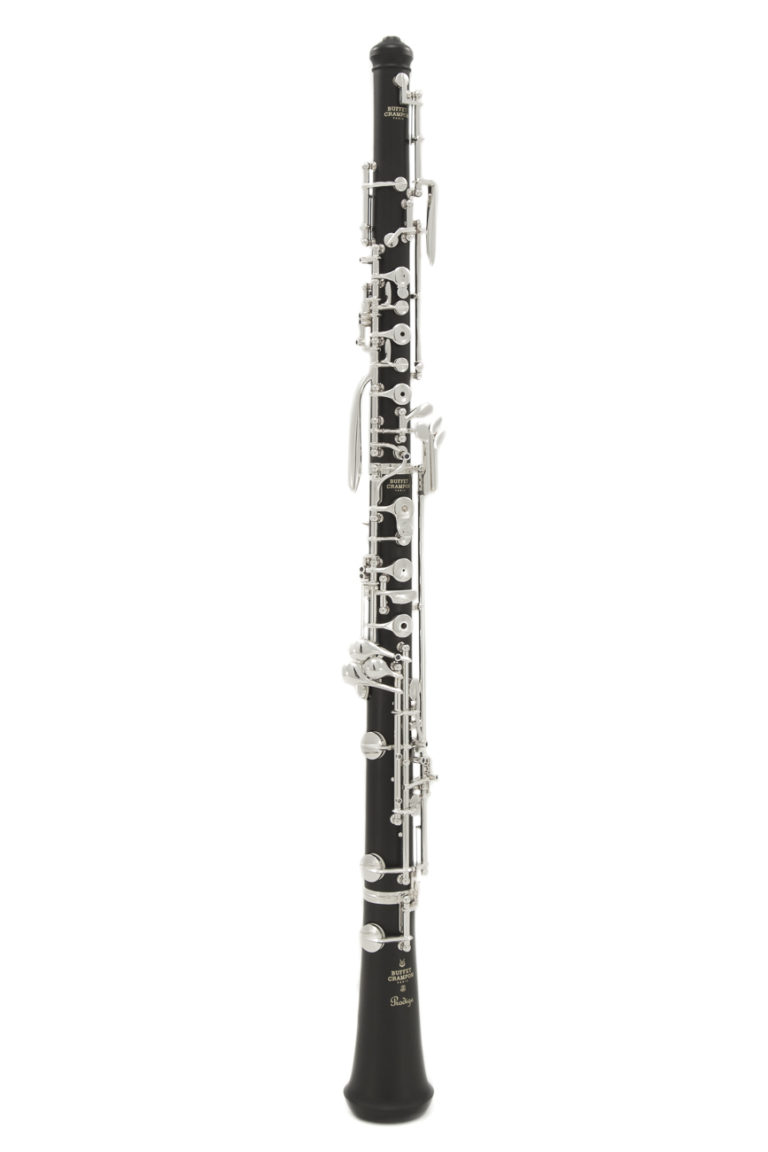 Currently the Buffet Prodige is on sale, at only £1195! This is a great opportunity to grab a good student model at an affordable price.
Yamaha hold a reputation for producing top-quality, reliable student model instruments, and the Yamaha YOB-241B Oboe is no exception. Light weight ABS keeps this accessible to students young and old, but with a warm tone likened to that of their professional models. This allows the student to concentrate on musical nuance, even in earlier grades.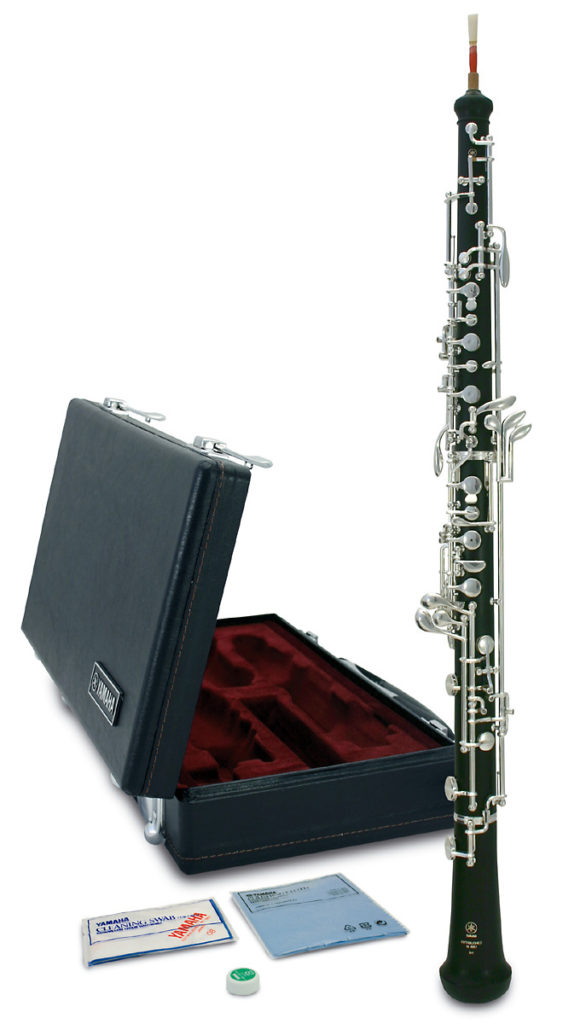 We also offer the Yamaha YOB-241B Oboe for rental at £40 per month. Our rental scheme allows for the freedom of choice once you're happy with your level of commitment.
Oboes – Wooden Instruments
Further to the ABS models, we also offer student models in wood at surprisingly affordable prices.
The Howarth Junior Oboe is a recent innovation from renowned oboe makers Howarth of London. With reduced keywork, this model has been created specifically with the younger starter in mind – the oboe is easier to put together without worry of damaging the keys. This also makes the oboe significantly lighter, whilst still having a fully chromatic 2.5 octave range from bottom C, also making it suitable for the first couple of grades. The use of standard fingering means the student will find the transition to more advanced models easy. And with a grenadilla black-wood body, this oboe has a much richer tone than its ABS counterparts.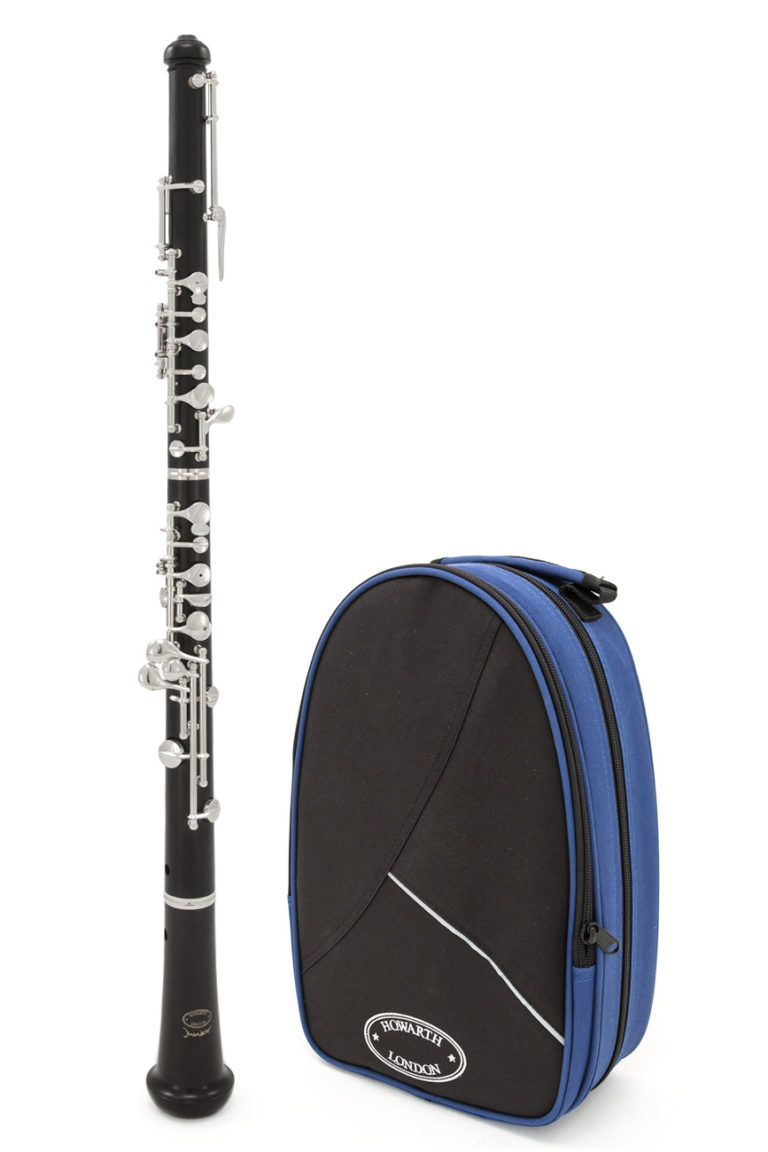 The Howarth Junior Oboe is also available through our rental scheme at £30 per month.
The Howarth S10 is almost synonymous with high quality oboe tuition. Indeed, many current professionals began their oboe journey on the Howarth B model, the S10's predecessor. Recommended by teachers due to the tone quality, this grenadilla black-wood instrument has keywork that would be suitable to around grade 5 standard (beyond this, students will find extra keys beneficial for the repertoire). The keys are covered hole with close spacing, meaning younger students can take to this instrument with ease.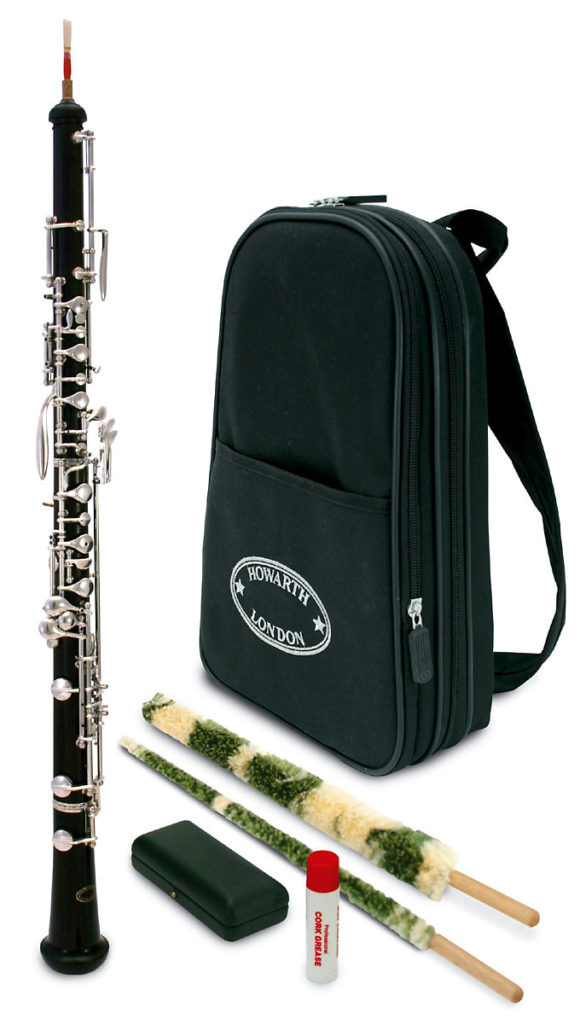 Bassoons – Adler Starter Models
For particularly young students interested in beginning the bassoon, we would recommend the Adler 1350W Children's Bassoon. A reduced overall range ensures less keywork, which means less material overall, and close keys are perfect for small hands. The lower range remains accessible without the large wooden bell of standard, thanks to the included Plexi resonator. This bassoon should be suitable for the first few grades, by which time the student would be more suited to a short reach full bassoon.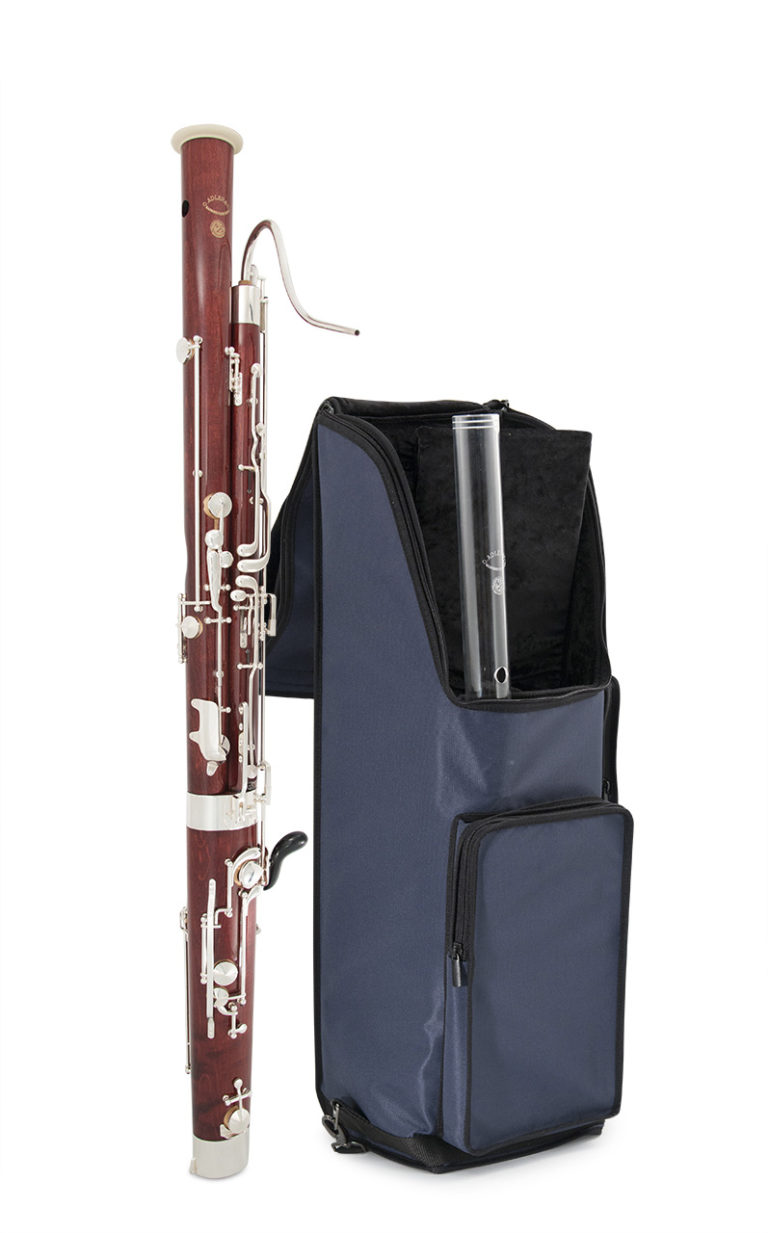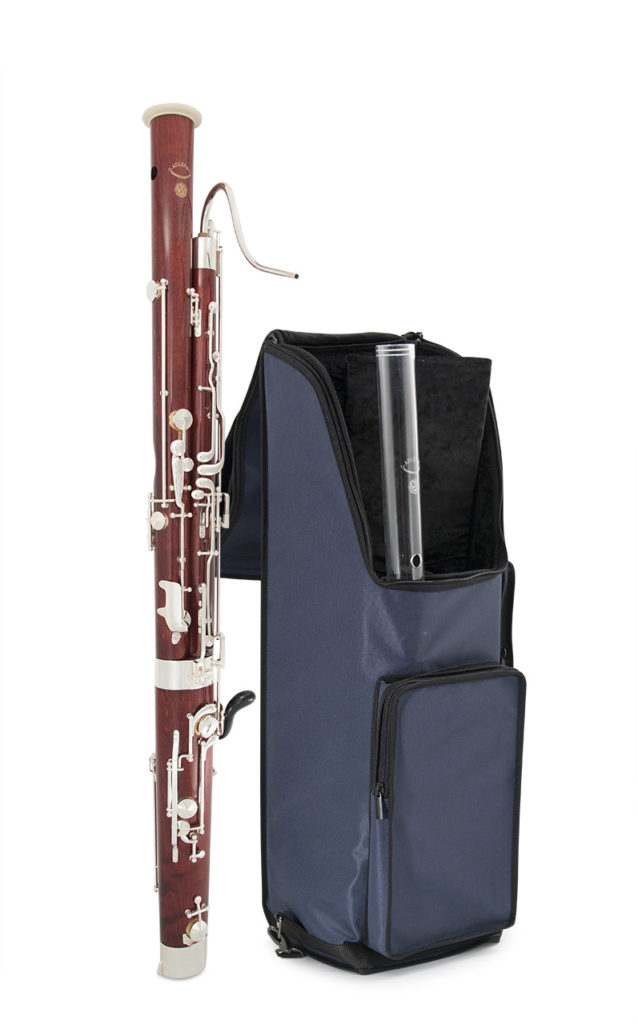 Adler also produce a fairly priced short reach model, the Adler 1356L Short Reach Bassoon. This features all the keys both beginner and intermediate players would expect, but with a short reach to make it suitable for young players or those with small hands. Hand waxed and finished to Adler's exemplary standards, this is an excellent quality bassoon for starters and advancing players.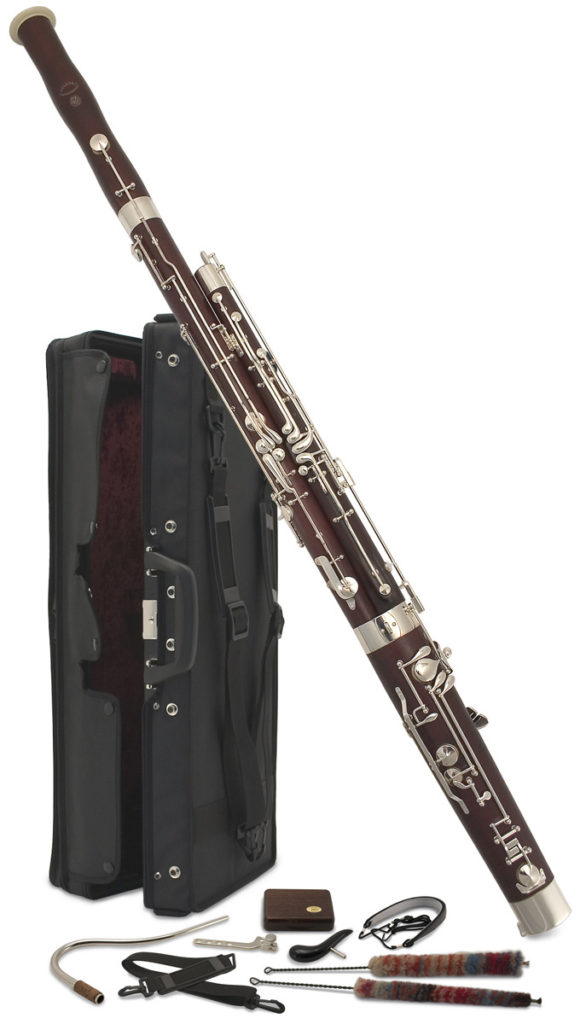 Short reach models are also available to rent for £100 per month.
Bassoons – Other Great Starters
The bassoon can be a dauntingly pricey investment, but the Arnolds & Sons Model 2006 Bassoon might just change your mind! Made from well chosen, long standing and aged sycamore oak, this bassoon has all the technical features require by both starting and advancing players. This bassoon offers outstanding quality and resilience, at an impressively fair price for such a good quality instrument.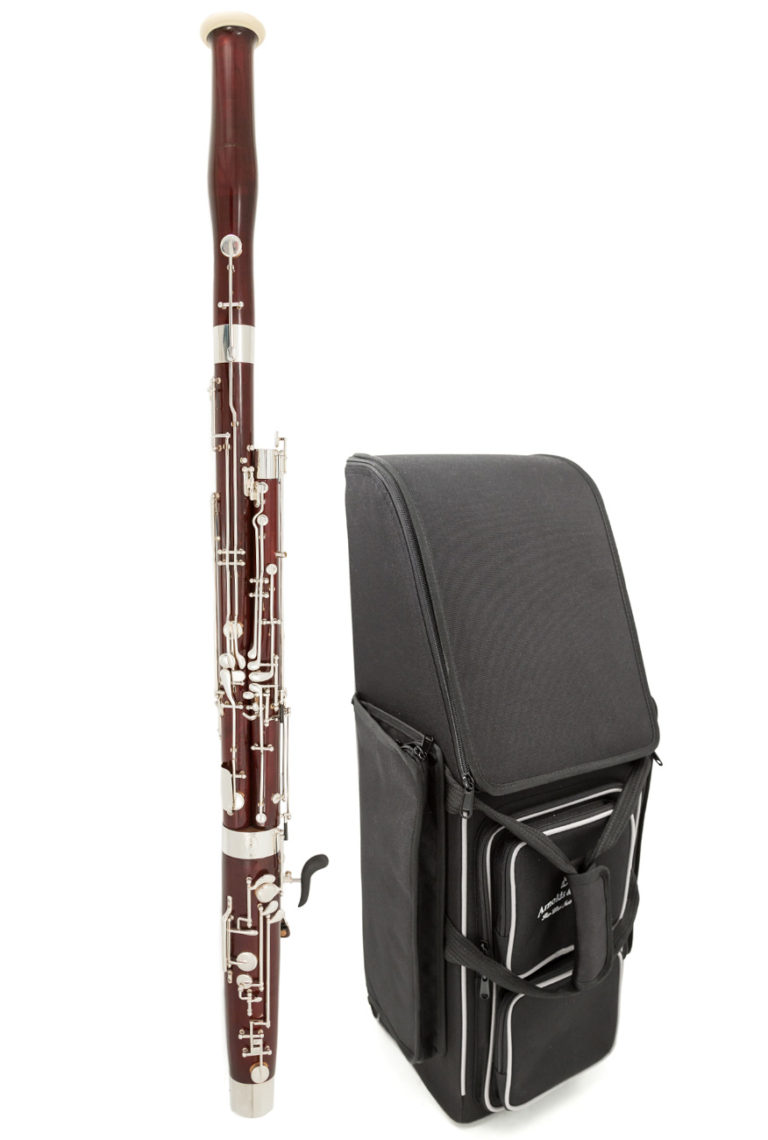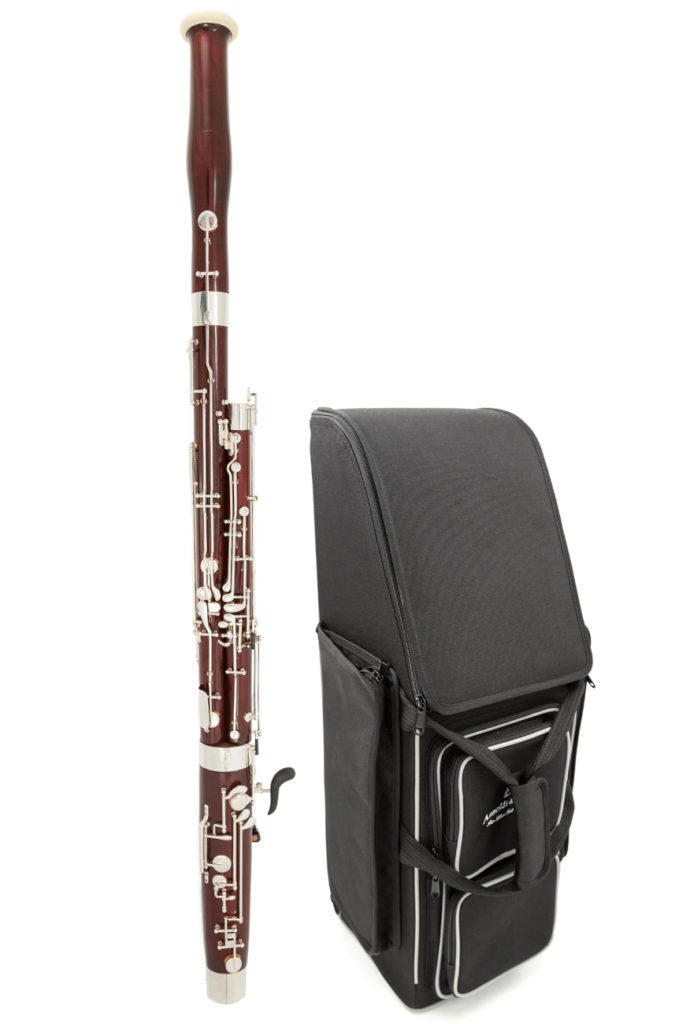 The final bassoon on our list is the Schreiber S10. Although this isn't the most affordable of our beginner bassoons, it's definitely a sensible investment. The S10 has reduced keywork, but with a couple of professional level alternatives such as the high D key. This means it's suitable for a beginner but will take the student up to the higher grades, when it would perhaps be suitable to upgrade to a professional model. Essentially, it could fill the upgrade gap between beginner and professional bassoons!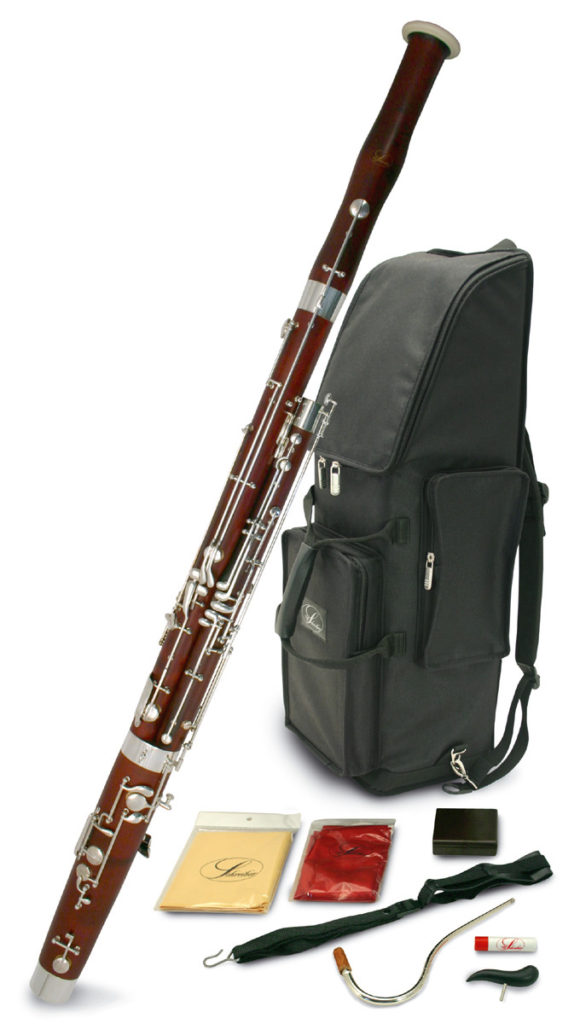 You can also rent a Schreiber bassoon for £120 per month.
Purchasing Options
Buying a new instrument doesn't have to break the bank! We offer a number of options to help make purchasing the right instrument as easy as possible. Between our rental scheme, Assisted Instrument Purchase Scheme, buy-back and our finance options, there are routes to the perfect instrument to suit any budget.
For more information on any of our instruments or purchasing options, give us a call on 01628 630800 or pop in to see us in store. We're happy and eager to help with any inquiries on all things woodwind and brass!