Tip Top Tipple: Oboe Reeds
23rd August 2018
Calling all Oboists!
There are some new reeds on the scene. For years, we've seen Winfield, Jones and Emerald rule the roost of popular reeds – but is that about to change?
Let us introduce Tipple Reeds! English company Tipple hand-make oboe reeds from hand-gouged Cogolin cane, tied to 47mm brass staples – if this means anything to you oboe players (which it should!). They are now available to purchase on our website or in-store.
Available Strengths
SOFT – Particularly suitable for beginners. These are easy-blowing with decent intonation and a lovely sound.
MEDIUM SOFT – These reeds offer a full body of sound. With a responsive tone and great intonation. Perfect for an intermediate/advancing oboist
MEDIUM – Similar qualities to the MS but with more resistance. These would suit someone with a stronger embouchure. A rounded sound, and a great response.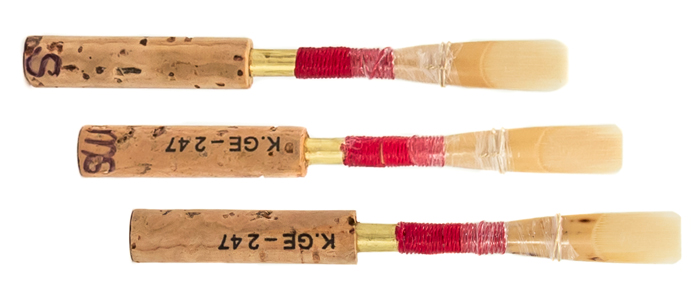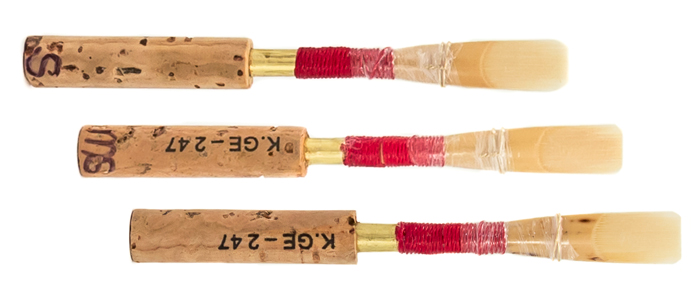 Why Try Tipple Oboe Reeds?
Tipple reeds are, like many oboe reeds, scraped in the typical U-shape – so you may think, why change from what you play with, what makes them different? Well if you are happy with your reed, we recommend not to change – don't fix what's not broken! – but if you fancied a change or are looking for something with a little difference, give these a try. Cogolin (somewhere in south-east France, near St Tropez) cane is reliable and consistent, and of a high quality, but comes with a comfortable price tag of £11.99 (Aug 2018). All those attributes make for a popular choice to consider for beginners and advancing players.
Other New Oboe Reed Options
If this doesn't sound like your bag, also new to our stock for beginner oboists are the EG reeds – introduced by the reed specialists Gonzalez in 2015 – in strengths Beginner, Intermediate, Professional Soft and Professional Medium.
As ever you are welcome to come in store to try them out*, or speak to Louise, our Oboe Specialist.
(*Unfortunately there is no returns policy on double reeds, so we cannot offer you a refund should you wish to return it. You may try out in-store, though.)