Yamaha Flugel Horns – YFH8310Z & YFH8315G – New Model Info
19th May 2010
Yamaha have been busy working on two new professional Flugel horns to add to their Flugel Horn range. The YFH-8310Z and YFH-8315G each offer different options for all players.
The YFH-8310Z is a natural arrival, the successor to the YFH-6310Z which proved popular in the USA and UK especially. The 8310Z trumpet was introduced some time ago so it wasn't long before Yamaha introduced its Flugel version. The Z range of Trumpets and Flugels have been designed in conjuction with Bobby Shew, surely one of the most recognised and decorated players of his generation. A list of bands and artists that Shew has played with could include Buddy Rich, Woody Herman, Tommy Dorset, Horace Silver, Bill Holman, Art Pepper…and you get the idea! Often manufacturers like to link players with instruments but Yamaha have genuienly great links with their artists and the players views and ideas are welcomed with open arms in the development process. This partnership at the production stage rather than an endorsment gained after the event still makes Yamaha unique and different in todays manufacturing.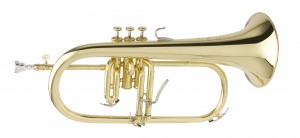 So, to the actual instrument: The YFH-8310Z  has a light weight ethos and this is to promote an immediate and flexible sound. Benefiting from a Bob Malone (more on him later) leadpipe with new connection brace and outer step shape, Bobby Shew says "I can make it darker or brighter, more airy or smoky, whatever I want to do…The slots are well defined but not too narrow…The upper register is freer than ever".  Most people will agree that Yamaha instruments are easy to play and this is really what the Z brass is all about. That ease of tone production should leave players to express themselves more easily and fully.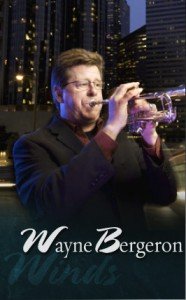 The other new boy is the YFH-8315G, designed with the help of  Wayne Bergeron and Jeremy Pelt. Both great players, these guys represent a modern, versatile type of musician with the need of a versatile instrument. The differences in the 8310Z and 8315G are subtle but definite in terms of how they will change the feel and tone.
The YFH-8315G has a Bob Malone designed leadpipe, this has a little more weight than the 8310Z version. Malone is widely regarded as one of the top Brass Instrument consultants and designers in the USA. His ability to understand the requirements of pro players and implement it to a production stage has made him the man to ask for new advances. This leadpipe added to the two piece gold brass bell give the 8315G more weight of sound and a bigger, wider core tone. Also benefiting from a newly sculpted trigger arm this 8315G could be used in all manner of musical environments from Concert Band to Big Band and Jazz.
Check out our range of Flugel Horns for sale from all brands.