LIVE @ Dawkes…Sunday June 19th – Big Band Gig
23rd June 2011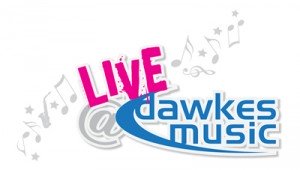 Sunday June 19th saw the birth of 'LIVE @ Dawkes'…an ongoing commitment to live music in our community, here's how we got there:
Yamaha NEO YEP642SII Euphonium
13th June 2011
[youtube]https://www.youtube.com/watch?v=p8dQOup5HIU&feature=relmfu[/youtube]Yamaha Neo Euphonium (YEP-642SII)
"The new standard in Brass Band Instruments" – Yamaha's tagline for the Neo range of instruments…  It rang true for the new neo tenor horn a couple of months ago; it also rings true to this new YEP642SII Neo Euphonium.
At first glance, the new Neo YEP642SII doesn't seem to have changed much from the Yamaha Maestro. It does boast slightly wider tuning slide bows and a redesigned hand rest, the new emblem is clear on the flawless bright silver plate. It is available in both silver and lacquer and both look exceptionally beautiful, even without the "gold bits" on Yamaha's Custom range.