Workshop Tips: How we fix clarinet cracks
BEFORE: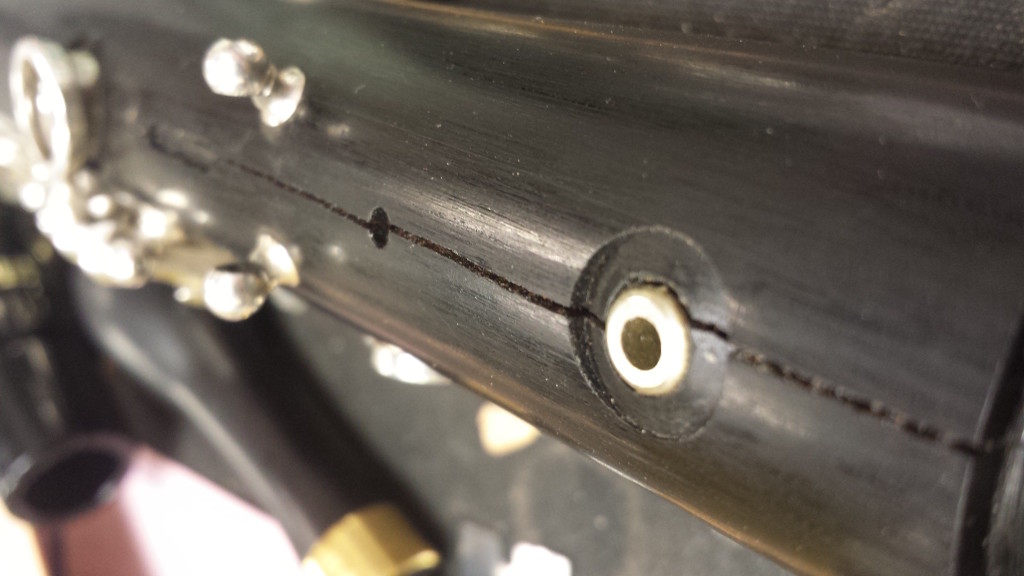 This Buffet R13 came into our workshop with an enormous crack in the top joint, running through the speaker tube and into the thumb bush. Miraculously, the crack had not travelled through into the bore of the instrument, so we were able to fill and secure the crack using wood powder, glue and a lot of patience.
Simon Willescroft plays Cannonball Bari Sax at T in the Park with Paloma Faith
It was great to see our friend, and Cannonball Musical Instruments artist, Simon Willescroft rocking it with Paloma Faith at T in the park this weekend on his B5-B Cannonball Bari Sax!
Selmer Paris release new reeds!
We are excited to hear that Selmer Paris will be launching their own reed range for soprano, alto and tenor saxophone!