Allen Vizzutti Video Series – #1 Early Trumpet Influences
28th November 2013
We were delighted to welcome Allen Vizzutti into our store one afternoon in October 2013, as part of a European tour we were able to grab some time and sit down and chat about all things Trumpet and Allen's extensive playing career and experience.
Intermediate Clarinets – Sound Clip Tests
We help lots of customers coming to the store (or mail order) choose an 'upgrade' clarinet. Often we're asked "what are the differences?" – Well there are often many technical differences to do with the internal bore shape and size of the clarinet, the wood quality and how it is treated, plus multiple manufacturing and quality control differences. However, what it comes down to is the sound, we only stock models that we feel are good enough to deserve your hard earned investment, and as such we encourage players to play-test the instrument themselves to determine what's best.
Rico X10E Bb Clarinet Mouthpiece – Launch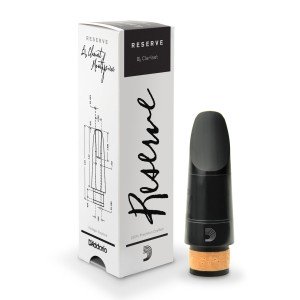 Rico have certainly 'rocked the boat' in the clarinet mouthpiece world since the introduction of their Reserve Range. The initial range consisted of the X0, X5 and X10. Featuring advanced modern manufacturing techniques coupled with vintage mouthpiece designs the Reserve Range offers a dark, rich, centred tone that is easy to play and 'reed friendly'. After some touring of Europe with Ricos product specialists they felt there was a requirement for something a little different/extra for players in our area, thus the release of the X10E.
Cannonball Sax News – Cannonball Run (Gordon Goodwin) Video
22nd November 2013
The wonderfully creative and dedicated guys and girls at Cannonball are all players of some sort or another. They've got a few videos up online featuring their acoustic technicians playing various charts. This month we wanted to highlight a recent video they made playing a specially commissioned piece by Gordon Goodwin called 'Cannonball Run'.
Sax DIY Repair Tip – #1
Here's Abi from the workshop in the first in a series of DIY repair tips to help with emergency Sax issues. Of course these snippets are just helpful hints to get you out of a spot of bother, if unsure we always advise bringing your Sax in to see our qualified and highly skilled technicians. Stay posted to our newsletters and Facebook for more top tips.
Rare Selmer 'Art Deco' Tenor…
This beautiful Selmer Tenor Sax was brought in recently for some Workshop TLC. It's serial number 22540 puts it as a very early 'Balanced Action' model. This was the first time that a Selmer had both bell keys (low B & Bb) on the front side of the sax, as we are used to seeing today.
Breaking News! EBJO will be Live @ Dawkes…Sat Nov 16th @ 1.30pm
8th November 2013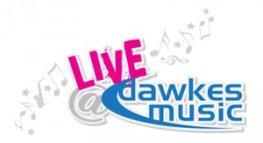 We're delighted to announce that East Berkshire Jazz Orchestra (EBJO), run by local youth music provider Berkshire Maestros, will be playing Live @ Dawkes as part of our Trumpet-Fest celebrations on Satruday Nov 16th.