Jazz History
Johnny Hodges: Small Group Maestro
"Johnny Hodges had the most beautiful tone of any saxophonist in jazz."
– Scott Yanow
"Johnny Hodges was one musician who never had to sell himself.  All he had to do was blow."
– Budd Johnson
"His way of playing, whether smooth or passionate, his incisive attack and extraordinary skill in the art of glissandi, always made him instantly recognizable."
– Boris Vian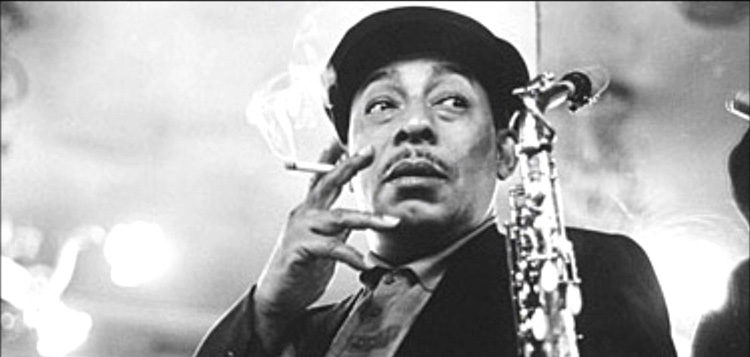 I have talked to several people who, like me, were privileged to see and hear Johnny Hodges, and frequently they speak about his apparent lack of involvement. "He just walked to the front and played. I don't even think he tapped his foot" and "He seemed slightly bored" are some of the comments I have heard over the years. Critics also commented about his demeanour: "the super-placid Johnny Hodges" is how George Avakian described the great saxophonist; Philip Larkin referred to him as "the inscrutable altoist".
John Hammond's 'From Spirituals to Swing'
Most of his biographers mention that he found some very talented performers and brought them to the attention of wide and appreciative audiences. Count Basie, Billie Holiday, Charlie Christian, Aretha Franklin, Bob Dylan and Bruce Springsteen are just some that get named as being amongst his 'discoveries'.
…and finally 'Lotus Blossom'
I travelled with a young saxophonist who had never seen the great man before. The journey was uneventful and we arrived on time at Preston railway station. Then we made our way to Preston's Guild Hall for the second concert of the evening. In a foyer we came across a large crowd of people facing closed doors that led into the auditorium. The doors were manned by a number of ushers and security staff. Word quickly spread that the start of the first of the evening's concerts had been delayed and that the first concert would end in about thirty or forty minutes. As a result, the second house would be starting late. The ushers and security staff, more than willing to try to explain what had caused the delay, went through the foyer chatting to groups and answering our questions.
The Duke, Hawk and maybe Lorenzo
According to John Chilton, despite all the musicians who met up at the recording studio on that August afternoon being "hard bitten veterans who had made thousands of records between them", nevertheless the occasion "seemed special".  This was going to be no ordinary recording session; it would involve two musical legends who, or so they insisted, had been intending to get together for decades. But record producer Bob Thiele had finally made it happen.  The date was 18th August, 1962.
"Faz" by Peter Gardner
The number of great clarinet players who were born or learned to play in New Orleans when jazz was in its infancy is quite amazing.  Johnny Dodds, Edmond Hall, Albert Nicholas, Omer Simeon, Leon Roppolo, Jimmy Noone, Barney Bigard, Sidney Bechet and Irving Henry Prestopnik are just some that come to mind. If the last of these is not too familiar, maybe you know him under the Mediterranean name for 'beans', possibly acquired as a term of commendation, or because in his early days he only played from music in a prim and proper or 'fah-so-lah' kind of way.  Still, whatever its etymology, 'Fazola' replaced the east European name of his father, 'Henry' was dropped and for most of his adult life he was known as Irving Fazola or 'Faz'.